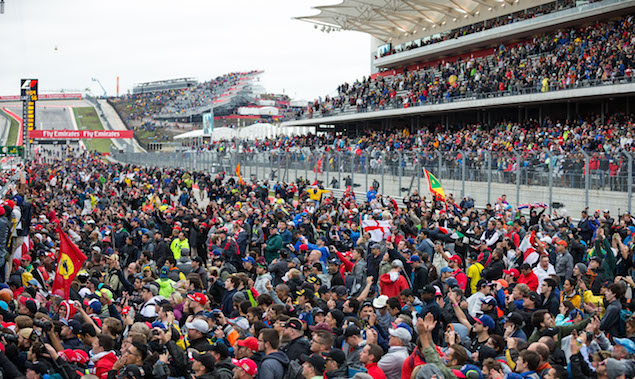 Gene Haas says the interest in F1 in the United States is big enough to ensure another venue would replace Austin if it dropped off the calendar.
The race at the Circuit of the Americas (COTA) is in doubt after the State of Texas cut funding for the event this year. While it remains on the 2016 calendar, there is asterisk next to the race as it is subject to agreement with the promoter. However, Haas - who says COTA is the "perfect race" -  told SBD Global there will be more venues keen to host a grand prix in the future.
"There are plenty of racing venues available," Haas said. "If COTA unfortunately wouldn't be able to make it, I think that another one would pop up because I think it's important for Formula One to be in the United States.
"We want to have a U.S. race, and I think Bernie [Ecclestone] understands how important a U.S. race is."
American businessman Tavo Hellmund - who was instrumental in the return of F1 to Austin - has previously confirmed he is working on another North American F1 project, with Ecclestone known to favour a race in California.
There are currently four grands prix held in the Americas at present, with races in Canada, the U.S., Mexico and Brazil.
Graeme Lowdon exclusive: F1 is all about the passion
Super six: Max Verstappen overtakes
Use the red tabs on either side of the screen to scroll through more Formula One news and features
Click here for a gallery of the McLaren MP4-X
Keep up to date with all the F1 news via Facebook and Twitter