Charles Leclerc says his Esports exploits and antics streamed on Twitch allow fans to discover his real persona away from the high-pressure real world of Formula 1.
Leclerc was a late addition to the sim racing scene, but the Ferrari driver has taken to the virtual world with the same ease and success he has shown on real tracks.
The number of viewers that follow the Monegasque on Twitch - the world's leading streaming platform for players - just keeps going up, while Leclerc has now become a force to be reckoned with online, having won the last two rounds of F1's official Virtual Grand Prix Series.
"Streaming on Twitch, this was something I definitely did not expect to enjoy and I never saw myself doing that," he said in a recent video conference with the media.
"But actually I really enjoyed it and I think it is the closest for people that follow me that you can get of the real me.
"At the F1 track obviously it's different, there's a pressure and things like this, so to be yourself is a bit different.
"Now on Twitch obviously, playing with the other drivers and, being friends as well, we all know each other since quite a long time with Lando [Norris], George [Russell], Alex [Albon].
"We can be ourselves and I enjoy it a lot more than I thought."
We're sad to report that @Charles_Leclerc has now officially lost it. 🤣 pic.twitter.com/idLIk9Apbu

— F1i (@F1icom) April 26, 2020
The current COVID-19 pandemic has pinned everyone at home, from sports fans to participants, and Leclerc is happy to keep people entertained during the lockdown.
"To be honest at the moment, my main priority is to try and entertain the people at home," he said. "And obviously keeping myself also entertained and try to train on the simulator.
"So at the moment I'm mostly thinking at least what ideas I can come up with to try and help the people that are at home, bored, and who don't have the chance as I do to have a simulator here: to try and put a smile on their face.
"I think it has worked pretty well with the things we've been doing with George, Alex, Nicholas [Latifi] and all the other F1 drivers involved.
"So that's the goal really, that's what I'm thinking mostly during the day."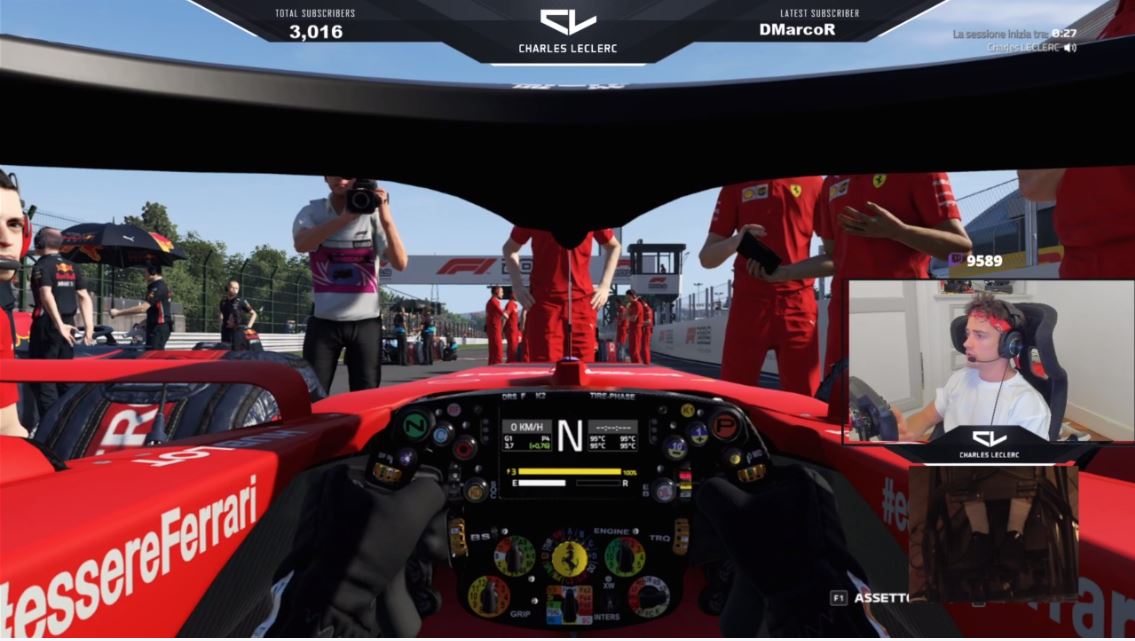 But beyond the fun, Leclerc says his sim racing activities also serve the purpose of keeping him focused during the forced hiatus.
"I think the sim racing is helping me to stay focused on the goal and to remember that I'm here for racing, and that I'm just yet waiting to get back in the car," he added.
"So yeah, we still have the competition in mind by doing races online and this helps us to go through these strange times."
Gallery: The beautiful wives and girlfriends of F1 drivers
Keep up to date with all the F1 news via Facebook and Twitter