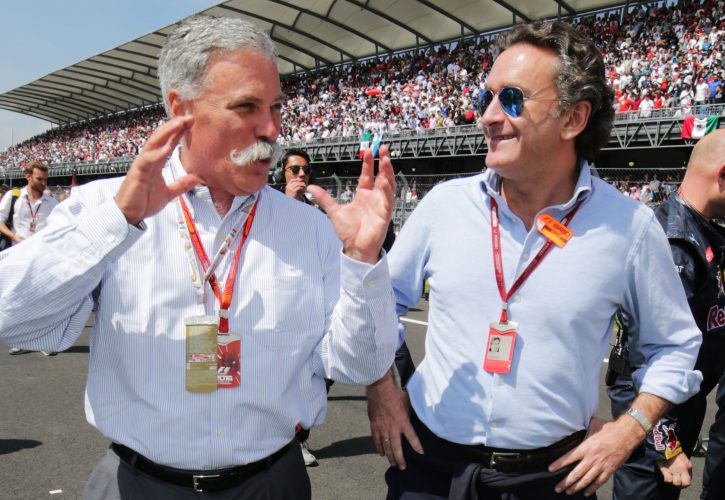 Formula E chairman Alejandro Agag believes there's a 50% chance of the all-electric series and Formula 1 resuming their seasons this year.
Formula E's campaign kicked off last year and conducted three rounds in 2020 before the season was brought to a standstill by the coronavirus pandemic, while Formula 1 has cancelled or postponed the ten first races of its championship.
F1 boss Chase Carey is hopeful the sport can put itself in gear in Austria in early July and proceed thereafter with a series of races held behind closed gates.
"We are going to try the same thing," Agag told Reuters. "We are going to try to put some races behind closed doors.
"I guess it's a 50-50 chance. The same for us."
Due to its staggered season which overlaps over 2019 and 2020, Formula E only has seven rounds to re-instate over the remainder of the year to complete its year while F1 is still attempting to put a shortened season together.
Like his F1 counter-part, Agag is thinking out of the box to try and get his series back in gear, and that could include FE shying away from certain city centers and setting up shop at traditional circuits.
"We will try and make at least two or three more races in a closed circuit," added the Spaniard. "I think that should be possible in the month of August. But again, who knows?
"I'm thinking 90% they will be in Europe. We still have an option outside of Europe that we're looking at, that is still alive, but we will decide later on.
"Are the borders going to be open? We don't know yet. The quarantine period if you go to one place being imposed we don't know yet.
"So I would try to do what Formula 1 is doing, but I am not sure if it is doable."
Gallery: The beautiful wives and girlfriends of F1 drivers
Keep up to date with all the F1 news via Facebook and Twitter