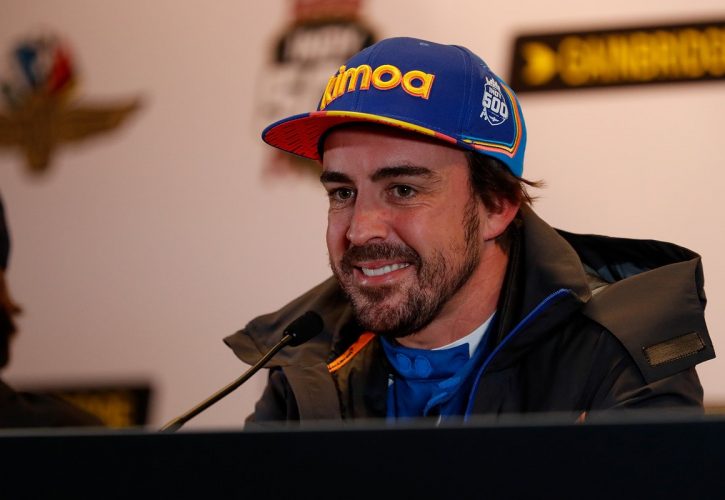 Fernando Alonso is tipped for a return to Formula 1 with Renault according to Spanish media, with talks allegedly underway between Enstone and the two-time world champion.
Alonso recently said that he knew "more or less" what he would be doing in 2021, insisting his agenda was unlikely to include another stint in F1, especially as the sport has delayed its regulation overhaul, a change Alonso was looking forward to.
But this week's whirlwind of rotations in F1, announced for 2021, might well hand the 38-year-old an unexpected opportunity to return to the grid.
Ferrari and McLaren have finalized their line-ups for next year, with Carlos Sainz heading to Maranello and Daniel Ricciardo moving to McLaren, which in turn has left Renault with a seat to fill.
According to Spain's Marca, Alonso has initiated talks with his former employer with whom he raced from 2003 to 2006, and then from 2008 to 2009, conquering 17 wins and two titles with Renault.
The question however is whether Renault is willing to write a big check to Alonso in these times of austerity, or conversely if Alonso would be willing to accept a small retainer for the opportunity of returning to the fray.
Looking at Renault's alternatives, the French team is unlikely to promote a member of its driver academy to race alongside Esteban Ocon in 2021, as its two best chargers - Guanyu Zhou and Christian Lundgaard - do not yet fit the bill.
If Alonso is genuinely interested in returning to Enstone, his main competitors for the seat could be Nico Hulkenberg and Sebastian Vettel.
Hulkenberg is currently sitting on the sidelines ready to jump back into the fray at the slightest good opportunity and would represent a cost-effective solution for Renault, not to mention the benefits of Hulk's familiarity with the team.
As for Vettel, the four-time world champion's personal plans remain unclear following his exit from the Scuderia. Like with Alonso, a hefty price tag is attached to Vettel's services unless the German's motivation to remain in F1 - even with a team that has yet position itself for race wins - is such that he would accept a substantial pay cut.
On social media, F1 fans are rooting for both Alonso and Vettel to race for Renault next season. But we'll put our money on the Hulk!
Gallery: The beautiful wives and girlfriends of F1 drivers
Keep up to date with all the F1 news via Facebook and Twitter