Renault's Esteban Ocon started his motorsport career in karting where the Frenchman dueled with a few of his current F1 rivals, but his biggest competitor from back then is sadly missing from the grid today.
For years, karting's fierce ranks have spawned the talent of almost the entire F1 grid. Ocon is no exception, having learned his initial trade as an impassioned 8-year-old with the unwavering support of his father.
At the outset, Ocon singled out two fellow young karters with whom he enjoyed countless battles: Charles Leclerc and Anthoine Hubert who was tragically killed at Spa last year.
"I had heard of Charles but knew very little about him," recalled Ocon in his column for Formula1.com.
"There was a big race called the French Cup in Magny Cours where all the regions of France were meeting. Charles and I were fighting in the heats. I won, then he won and so on - we had some big battles.
"In the final, it was Charles and I fighting for the lead. I had the inside line at the last corner on the last lap and we touched. Charles didn't finish as he was in the tyre barrier and I managed to finish fifth or sixth.
"Anthoine Hubert actually went on to win that race. I remember Charles and I were both crying, and our parents were together to try and make us happy again, but it was impossible as we were bad losers!"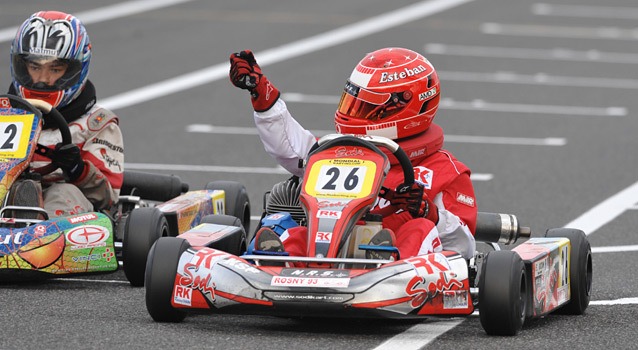 As kids living in the moment but harboring big dreams for the future, the group of young guns that also included Pierre Gasly fought their heart out every Sunday, their families living their children's passion by proxy.
"The relationship with him [Leclerc] developed pretty strongly the year after," Ocon continued.
"My parents and I actually went on holiday to his place near Monaco where we also went karting with Jules and the Bianchi family in Brignoles at their karting track.
"Charles and I raced again together for many years in karting but not so much in single-seaters.
"My big rival in karting was always Anthoine. He and I went quite far back as well. Sometimes my dad acted as his mechanic whenever he needed some help.
"We trained a lot together and he was my big rival opponent in 2008.
"He was the one fighting with me for the French Karting Championship; it was always very close with Anthoine. The rivalry was quite big with him, actually.
"We followed each other quite closely with the French Federation in the French team with Pierre [Gasly] as well."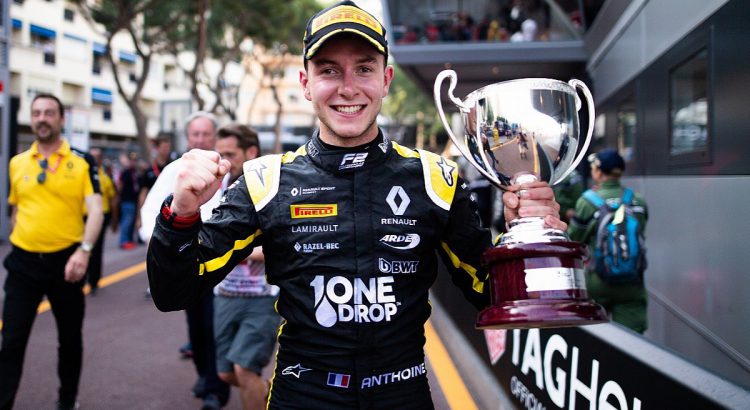 With each passing year, passion morphed into a burning ambition.
"Racing with all these guys was a lot of fun, even if it was very competitive at the time," said the 23-year-old Renault driver.
"We discussed racing Formula 1 back then as that was all we wanted to do. There was nothing else.
"It was racing Formula 1. I never wanted to be a cook, an astronaut or a mechanic. It was always Formula 1."
After shooting for the moon, Ocon, Leclerc and Gasly are now racing among the stars. And their memories of Anthoine Hubert will endlessly survive.
Gallery: The beautiful wives and girlfriends of F1 drivers
Keep up to date with all the F1 news via Facebook and Twitter