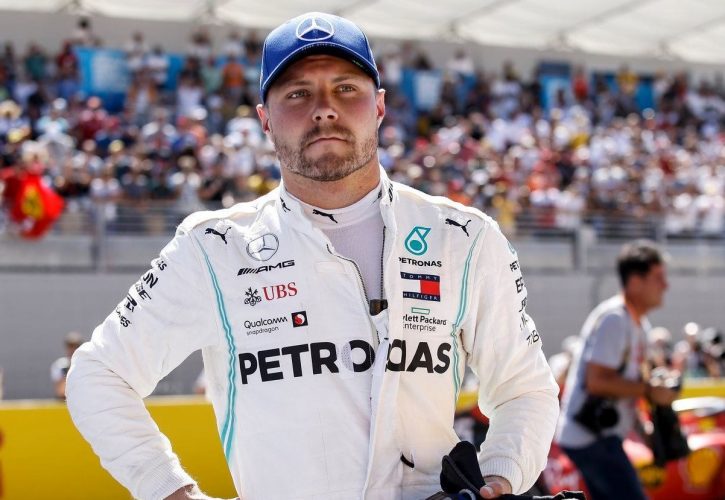 Valtteri Bottas will launch his 2020 season next month aiming to secure his maiden title in F1, but avoiding mistakes will be a prerequisite for reaching that ambitious goal.
Last year, Bottas was on a par with Mercedes teammate Lewis Hamilton at the start of the season, but the Finn eventually lost his footing, failing to win for 12 consecutive races while Hamilton's championship bid rolled on unhindered.
Formula 1's truncated and shortened season will put the spotlight on consistency from start to finish, from Austria to Abu Dhabi. And Bottas is all too aware of what will be required to prevail this year.
"Minimising every mistake and maximising every single race weekend is going to be the key, because every mistake is going to cost more than in a normal championship with more than 20 races," the 30-year-old told Formula1.com.
"So just consistency and being on it, that's going to be the key and we need to keep on, not to be overdoing things, and trusting your own skills and the team around you. I'm sure we can do that.
"It's an interesting season ahead… there's a bit of an unknown after the first eight races, how the calendar is going to be so we just need to take that week by week, month by month and we'll see."
Mercedes warmed up its crews earlier this week at Silverstone, with both Hamilton and Bottas stretching their legs at the wheel of the 2018 Silver Arrow W09.
The Finn welcomed the track day although he had no issues getting up to speed.
"It took me just a few laps," he said. "Of course, when you're out of the car for some time as a driver, sometimes you think 'do I know how to drive fast' but I've been driving since I was a kid so it comes so [naturally], and I felt like [I did] in Barcelona testing so it was very nice.
"It was nice to get back confidence for the first race and be ready for it."
Despite the degree of uncertainty surrounding his future with Mercedes, Bottas vowed to keep any distractions linked to 2021 at bay and his mind set on his sole objective: the world title.
"I have that one single target in my mind for the season and that's it, take all the other things away," he said.
"If I can follow all those targets, performance targets, and if our team can perform well, there's going to be no worries about any contract."
Gallery: The beautiful wives and girlfriends of F1 drivers
Keep up to date with all the F1 news via Facebook and Twitter