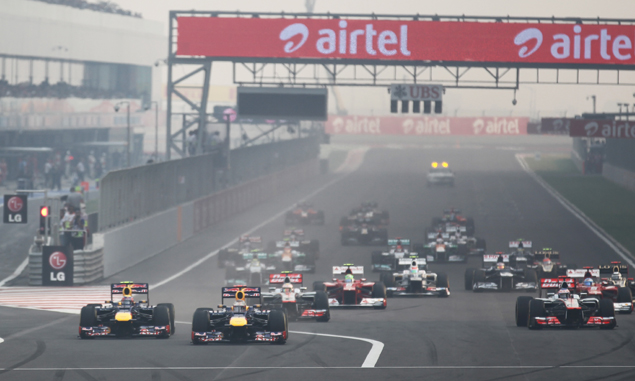 Former Jordan and HRT driver Narain Karthikeyan thinks Formula One will never travel back to Buddh International Circuit, saying "India is not ready to host a GP yet".
The country and its billion-plus population naturally were in Bernie Ecclestone's sights, as the F1 supremo seeks to boost the sport's expansion across Asia.
The inaugural Indian Grand Prix took place on 30 October 2011, but the race would only stay for another couple of years before being dropped amidst tax disputes with the local government and visa difficulties for overseas visitors.
The Greater Noida event was initially supposed to return in 2015 following a one-season hiatus but the hindering issues have yet to be solved. Speaking to the Times of India, Karthikeyan, who became the country's first F1 driver by joining Jordan in 2005, is clearly not optimistic about the race's future.
"I don't think the Indian GP will ever happen again," the 38-year-old said. "The Formula One promoters are also not showing any interest. The government has to show interest in hosting F1.
"Without the support from the government, it is impossible. There are only two or three where the government is not involved and India is one of them."
Asked about why the event folded, Karthikeyan added: "It was too expensive... the affordability was a big factor. The maintenance of the track itself ran up to 5 crore per month.
"Then the spectators didn't turn up. After that there were differences between the F1 promoters and the organizers of Indian GP. Subsequently, it went into a spiral.
"Personally, I don't think India is ready to host a GP yet. The EPL [English Premier League] is more popular than F1 in India."
Ferrari's Sebastian Vettel is undefeated at Buddh, having won all three editions of the Indian Grand Prix from pole position while driving for Red Bull. The German even wrapped up his fourth world title at Buddh with three races to spare in 2013.
BBC confirms it is dropping F1 coverage, Channel 4 steps in