Williams charger George Russell says Formula 1's hiatus and its Virtual Grand Prix series brought a core group of young drivers "closer together".
During the COVID-19 lockdown, many drivers moved to sim racing to keep their skills sharp and fans entertained.
Russell, Charles Leclerc, Alex Albon and Lando Norris were among F1's most assiduous sim racers, but the group was also often seen on Twitch challenging each other in ludicrous games or indulging in a session of 'Call of Duty'.
Russell, F1's freshly crowned virtual champion, says the sim racing, late night games and banter has huddled the drivers which have known each other since their early karting days.
But the young Briton isn't sure if the online connivance will remain once the racing resumes in the real world.
"I'd say in the Formula 1 world, my only proper real friend I would say would be Alex, he's somebody I would chat to on a regular basis," Russell said in a The Race Esports Podcast.
"But we [the Virtual GP regulars] are obviously all friendly with each other, but during this time it has brought us closer together.
"We have done things that we wouldn't have done previously, and we've built a stronger relationship because of that.
"Whether that will continue when we get back [to real-life racing], I don't know.
"Obviously we are all at sort of different points in our career, we are all fighting for different results I'd say.
"Probably the only two drivers who would probably ever clash together would be Charles and Alex, as they're in similar-performant cars.
"Obviously Lando's at the front of the midfield, we [Williams] are at the back end of the grid. So we've got no reason to have any issues with one another, because we're all sort of doing our own little races. As disappointing as that is.
"But like I said, we've all known each other for years and years and years, and it's just been nice to sort of rekindle that relationship."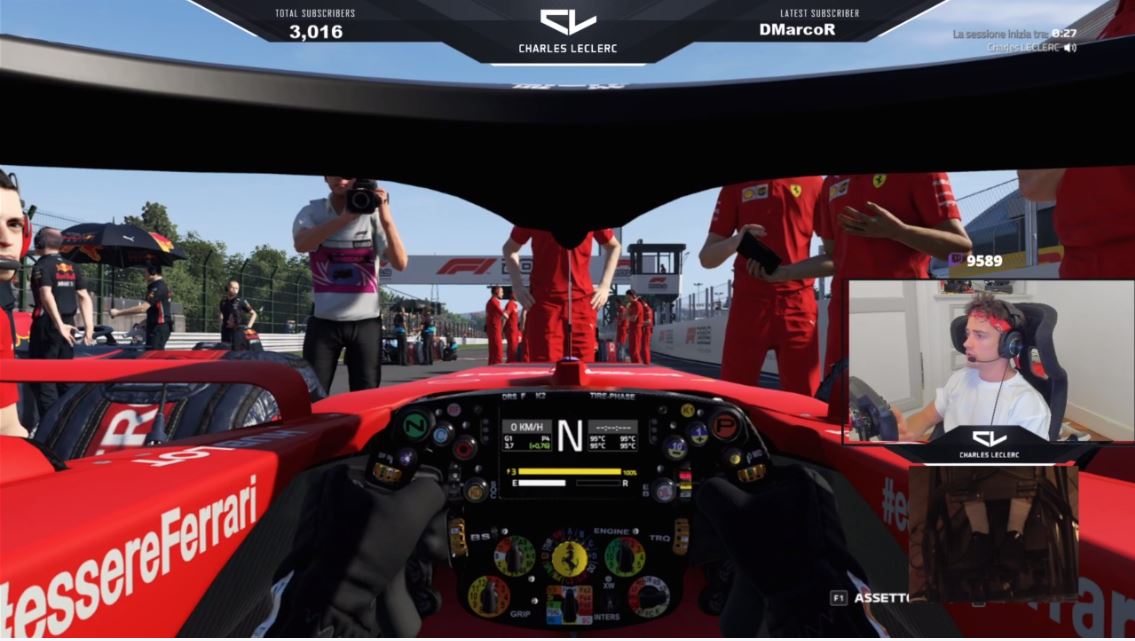 F1 boss Ross Brawn took a keen interest in the F1's Esports development during the hiatus, and was particularly attentive to the fan engagement generated online by the drivers and their entertaining antics.
"Of course with Esports, you've got a much better insight into the drivers' personalities and their characters and their nature. That's been a real boom," Brawn said in an interview at the FIA eConference.
"Lando Norris, George Russell, and all those guys, you probably wouldn't have seen as much of, but they've suddenly come to the forefront, and their personalities have come out.
"I think that has been a really useful element of Esports, and we always supported it.
"We had our Esports championship with every team participating, but they would be with professional gamers most of the time.
"I think the real racing drivers taking part has been a massive boost to Esports. I'm sure that will have a lot more support and a lot more resource in the future.
"We've seen massive positives on that side, and we're not going to want to let them go. Formula 1 is very committed to it."
Gallery: The beautiful wives and girlfriends of F1 drivers
Keep up to date with all the F1 news via Facebook and Twitter