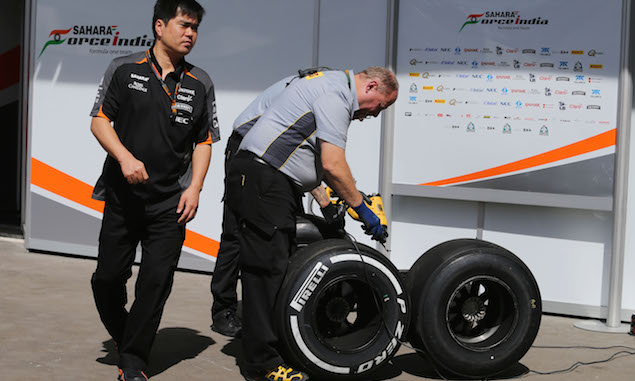 Pirelli motorsport boss Paul Hembery says "there has been a big step forward" in terms of the support the tyre manufacturer receives from the FIA.
The Belgian Grand Prix saw tyre failures for Nico Rosberg and Sebastian Vettel which saw Pirelli receive criticism from the drivers, leading to more strict parameters relating to tyre usage. The FIA helped enforce the guidelines and Hembery told F1i it was one example of a better working relationship between F1's governing body and the tyre supplier.
"I would say there's been very good progress," Hembery said. "We're working extremely well with the FIA and they've been extremely supportive and I have to give them a great deal of credit for what Jean [Todt]'s team have done this year to assist us in monitoring and controlling running conditions of tyres.
"It's the same on a road car, there are conditions set down for how you use your tyres and it's no different in Formula One. In fact it's more extreme so it's even more important to understand what is actually going on with the tyre.
"The tyres are the thing touching the ground and that is where you get performance from so it's an area where people will try and push all the time because they can gain a performance benefit from it. So I think the FIA have been very supportive there and that has been a big step forward.
"We're involved a lot more in communications regarding new regulations. We're present at the technical working group to set the 2017 regulations for obviously the element that concerns us, the tyres, so we can understand fully what is the direction the sport is going in. So that's a big step forward."
Playing the joker: Sebastian Vettel
Technical feature: All of the 2015 F1 steering wheels
Use the red tabs on either side of the screen to scroll through more Formula One news and features