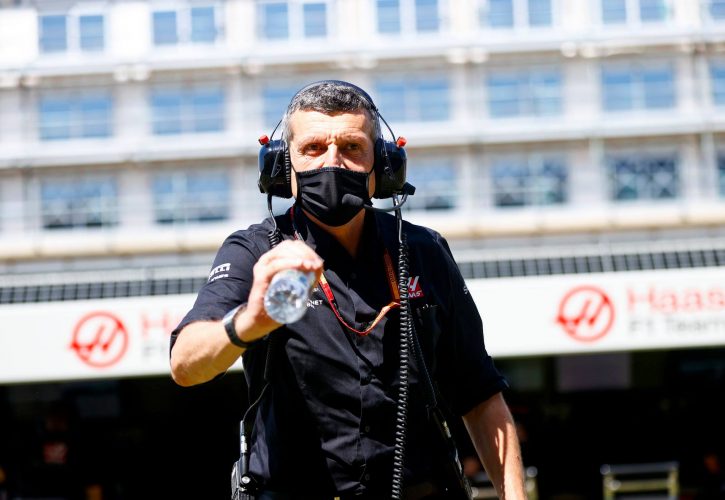 Haas team boss Guenther Steiner says he will not engage in talks with potential drivers for 2021 until team owner Gene Haas provides clarity on the US outfit's future in F1.
Amid the sport's massive economic downturn induced by the global coronavirus pandemic, Haas is doing its best to keep its head above F1's troubled waters.
Financial support from Liberty Media coupled with cost saving measures introduced by F1 and the implementation next year of a long-awaited budget cap should help Grand Prix racing's smaller teams weather the storm.
But a cloud of uncertainty hovers above Haas, created as much by this year's disrupted season as by the team's mediocre results in 2019 and its disappointing start to its 2020 campaign.
But the key factor that could sway Gene Haas' decision one way or the other is the fine print included in F1's Concorde Agreement, the all-important document that binds teams financially and commercially to the sport.
Until the covenant is finalized and Haas decides there still may be a future for his team in F1, the matter involving who will drive for the US outfit in 2021 will remain unaddressed.
"Timing-wise at the moment the thing to do is to tidy up the Concorde Agreement in the near future, and then speak about drivers," said Steiner.
"We haven't even looked or started to talk about drivers. I didn't speak to Gene about that.
"At the moment we've got a lot of other things to do first, and then we can speak about drivers."
Steiner admitted he couldn't offer any insight into Gene Haas' current throughts.
"I don't know his state of mind right now," said the Italian.
"I mean the results, we're not happy, but he knows that we're having a tough year, and it will continue tough.
"So I think he's somewhere in between. These questions are always difficult to answer for your boss and for the team owner, in which state he is, but I think he's alright.
"Obviously, he's not happy with the results, but the rest is alright. I think we're on a good point, and hopefully we'll be signing the Concorde Agreement in the next weeks."
Gallery: The beautiful wives and girlfriends of F1 drivers
Keep up to date with all the F1 news via Facebook and Twitter