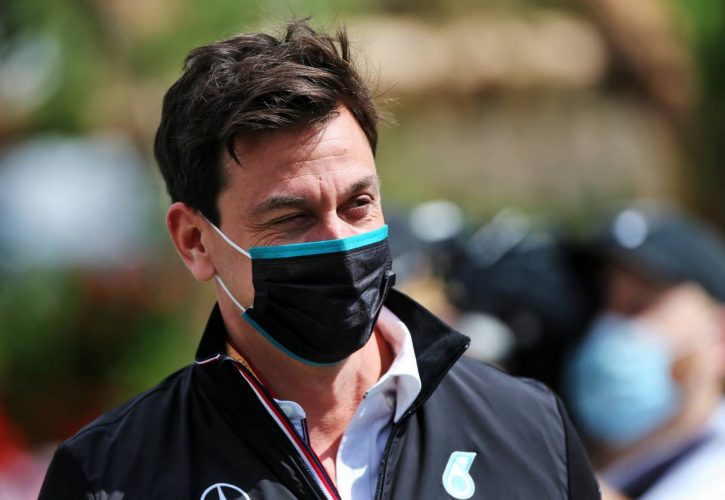 Mercedes boss Toto Wolff is still mulling his future with the German outfit amid ongoing talks with Daimler chairman and Mercedes CEO Ola Källenius.
Wolff has been at the helm of the Brackley squad since 2013, overseeing the team's outstanding run of six consecutive Constructors' and Drivers' championships.
The 48-year-old's contract with Mercedes expires at the end of the year and talks are ongoing with Merc boss Ola Källenius about the exact role Wolff - who also holds a 30% stake in the Mercedes F1 team - will fulfill moving forward.
One possibility rumored to be on the table is the Austrian handing his team principal responsibilities to someone else and accepting a more senior position with Mercedes, one that would allow him to take the occasional break from F1.
"I really have enjoyed many years in F1 in that role, and the discussions that we are having are very good," Wolff said.
"I am happy that my relationship with Ola is probably as good as it can be, and we speak almost every day and there are many factors that make me want to stay in F1.
"On the other side, it takes a toll, and this plays into my under consideration.
"But as it stands there is no reason not to continue with Mercedes, and we will find out in which role."
Wolff insisted he had no plans to leave Mercedes but needed to take many things into consideration before committing to the future.
"We want to do the best for the team and continue to see the team prosper," he added. "And as I have said before, I really enjoy the role, and my plan is to continue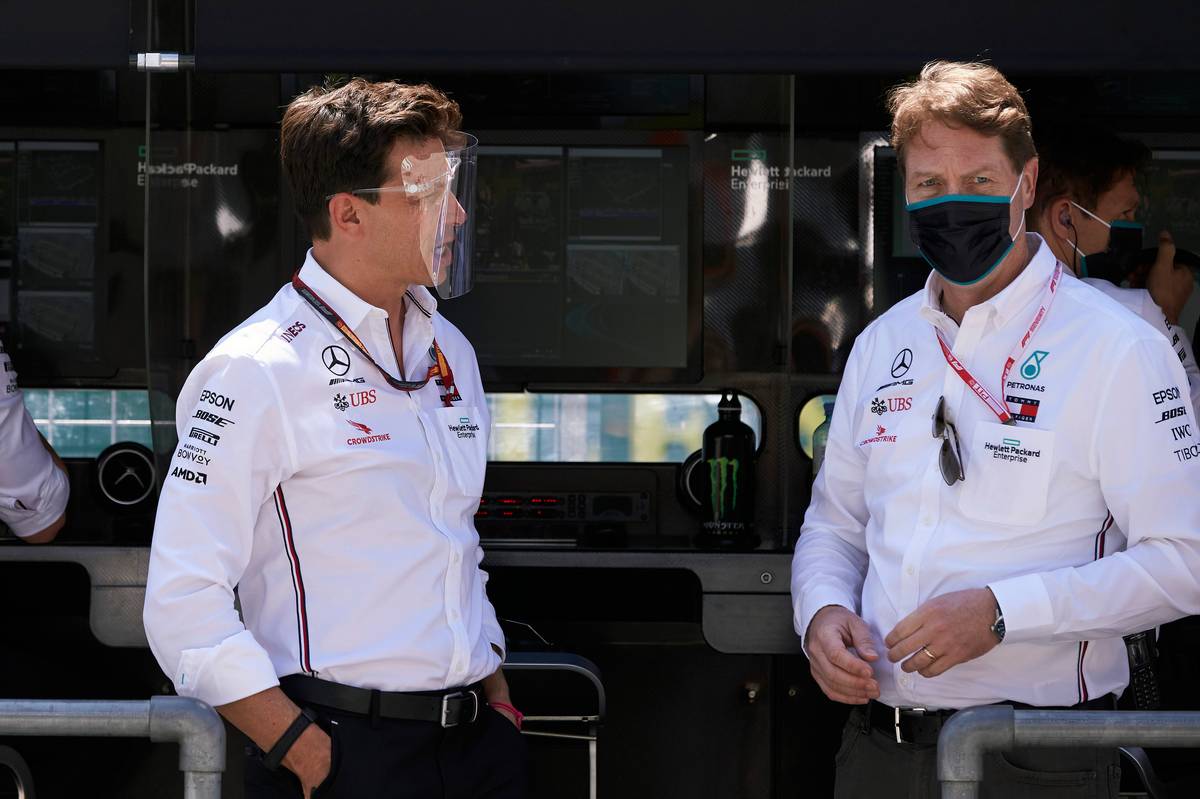 "I enjoy what I do. I enjoy it mostly because I love to work with the people that are within the team.
"There is no better place for me to be in meeting room with the engineers, to sit in the garage and watch the great work that is happening around. I enjoy the battles that we have off track. I like to engage with our sponsors and partners.
"What that means for the future is a decision that I need to take together with my wife, and together with Ola.
"That doesn't mean I won't be around as a team principal or I won't be around in another role, but it's just that I'm thinking about it."
Like Wolff, Lewis Hamilton has yet to commit to a new contract with Mercedes. But the Briton would like clarity on Wolff's future before putting pen to paper.
"It's flattering that he says that it is dependent on what I do, but I think he doesn't need me," Wolff commeneted. "He has a great team there that will always support him.
"But as I said before, I haven't taken the decision yet. These are discussions that are ongoing and that are positive and I enjoy them.
"I don't want to give you the spin that I'm leaving, because that's not the case," the Austrian added.
"I'm in a moment of reflection, where Formula 1 is heading to, what is happening around the COVID case and also personal reasons that I said before.
"Susie [Wolff] is in a good place running a Formula E team and that means she's away a lot. I've been to God knows how many races, 120 Formula 1 races, in the last eight years.
"That is something we're thinking about."
Gallery: The beautiful wives and girlfriends of F1 drivers
Keep up to date with all the F1 news via Facebook and Twitter