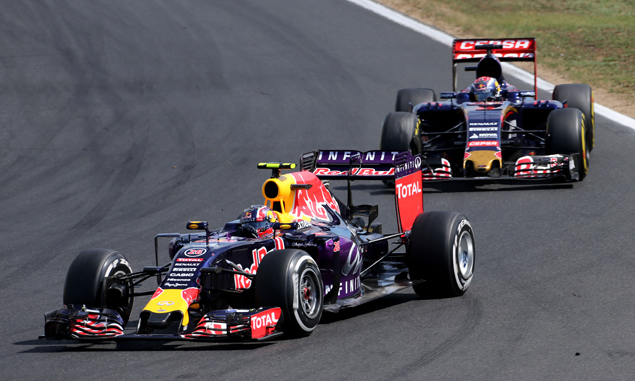 Red Bull driver Daniil Kvyat says he will not dwell on the potential threat posed by junior squad Toro Rosso after the latter switched to Ferrari power.
Both teams were using Renault engines last year, which saw the smaller outfit challenge its better-funded parent organisation on several occasions.
Although Toro Rosso will have to run year-old engines, some like Carlos Sainz believe this will be enough to propel the Italian squadra ahead of Red Bull, which will race TAG Heuer-branded Renault power units.
"I don't want to think about this kind of situation. I just try to deliver and try to focus on the things I can have influence on." Kvyat is quoted as saying by Crash.net.
"Obviously it was very close [last year] at most of the races. We have just been slightly ahead and we have just managed to score more points. Obviously many things can happen in Formula One; everything can turn around."
Having graduated to Milton Keynes after an impressive rookie campaign at Faenza, Kvyat often found himself under pressure from Sainz and team-mate Max Verstappen in the early stages of the season.
After the Spanish Grand Prix, Red Bull motorsport advisor Helmut Marko even declared: "Our established guys [Kvyat and team-mate Daniel Ricciardo] need to look out. Paradoxically, the more inexperienced ones did the better job."
The Russian eventually responded on track, turning his season around to pick up his maiden podium in Hungary and eventually outscore the highly-rated Ricciardo.
F1i feature: Massa up for a fight with the big boys
Key dates for the 2016 F1 season
Technical feature: All of the 2015 F1 steering wheels
Use the red tabs on either side of the screen to scroll through more Formula One news and features