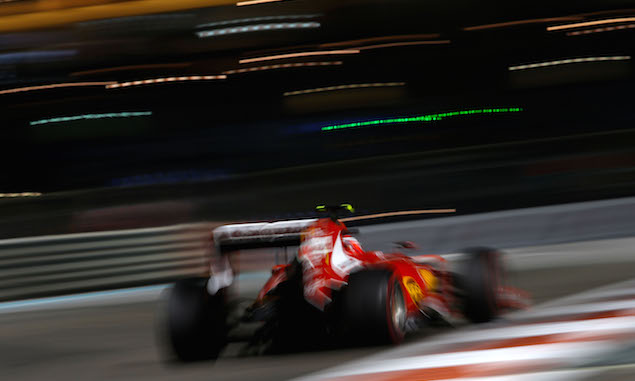 Ferrari president Sergio Marchionne is confident delaying the start of work on the 2016 car will not hurt the team's competitiveness.
With last year's SF15-T much more competitive than its predecessor, Ferrari opted to continue development for longer than originally planned, with Sebastian Vettel going on to take three race wins. Marchionne says the knock-on effect saw certain work on the 2016 car delayed but believes Ferrari has the ability to do so without penalty.
"Maurizio [Arrivabene] will tell you we delayed some things to allow for the 2015 car to be finished," Marchionne is quoted as saying by Autosport. "Hopefully he will not bitch about this. We pushed the start of some of the work on the '16 cars on the chassis, delayed it a bit.
"But we have had adequate time and adequate financial resources to do the right thing given the rules. So I'm confident we will give Mercedes a run for their money."
And Marchionne says the way Ferrari has been working on its new car leaves it with "no excuses" if it is not a threat to Mercedes this year.
"We approached the 16 car with a very clear idea and very clear interpretation. It is incredibly unlikely that the car will not offer Mercedes a proper challenge. For me to determine whether it will win or not would be very gutsy.
"I have no excuses to give you this year, in the sense that we started developing the car at the proper time."
Eric Silbermann: A winter's tailwind
Five things to look forward in F1 in 2016
Key dates for the 2016 F1 season
Use the red tabs on either side of the screen to scroll through more Formula One news and features
Technical feature: All of the 2015 F1 steering wheels