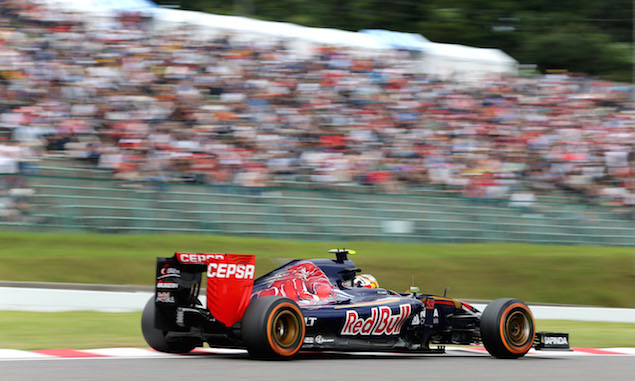 Toro Rosso technical director James Key admits the team's new car has been compromised by the late confirmation of its power unit supply.
With Red Bull's relationship with Renault breaking down in 2015, there was uncertainty over the future of both teams due to numerous quit threats from owner Dietrich Mateschitz. Having moved to terminate its agreement with Renault, Red Bull was unable to secure an alternative engine supply and will now  run Tag-Heuer branded Renault power units in 2016.
Toro Rosso was able to reach an agreement with Ferrari for year-old engines, but Key says the uncertainty delayed its technical plans.
"Yes and no, because when you've got a tricky engine situation it's always a compromise," Key told Sky Sports when asked if the new car had been compromised.
"There is a compromise because you've really got to be optimising your car around what is an incredibly complicated installation of these power units. Back in March is when you're really getting to grips with what you're trying to do.
"So it does compromise from a technical viewpoint. In terms of what the team is doing, I don't think it makes the slightest bit of difference. You simply shuffle plans around accordingly."
And while Key is confident Toro Rosso will be able to respond with a strong car, he admits the late confirmation "is a massive distraction" for the team.
"We've got various stages of planning, there are some really good guys to work on all this stuff, so we've got a lot of very competent production guys and designers who are working hard to make sure that we're in the best shape possible.
"You'd never want it because it is a massive distraction and it does compromise your car, but it's surprising what you can do when you're faced with uncertainty."
Eric Silbermann: A winter's tailwind
Five things to look forward in F1 in 2016
Key dates for the 2016 F1 season
Use the red tabs on either side of the screen to scroll through more Formula One news and features
Technical feature: All of the 2015 F1 steering wheels