Three-time IndyCar winner Colton Herta would love "to give F1 a crack", provided an opportunity with one of the sport's top teams comes knocking.
Herta, who blitzed the IndyCar field last weekend at Mid-Ohio, learned his single-seater skills in various European F3 championships, racing with Carlin.
IndyCar has been the 20-year-old's calling since 2018, but the Californian has retained a strong interest in F1 ever since he served his apprenticeship in Europe.
"I'd love to give Formula 1 a crack," he told RACERS's Marshall Pruett.
"I think it would have to mean either being with a top three team or incentives of, if I do good enough, getting to a top three team.
"So being at Alfa [Romeo], or something like that for a year or two, and if I do good enough, maybe I can move up to a Ferrari or a Red Bull."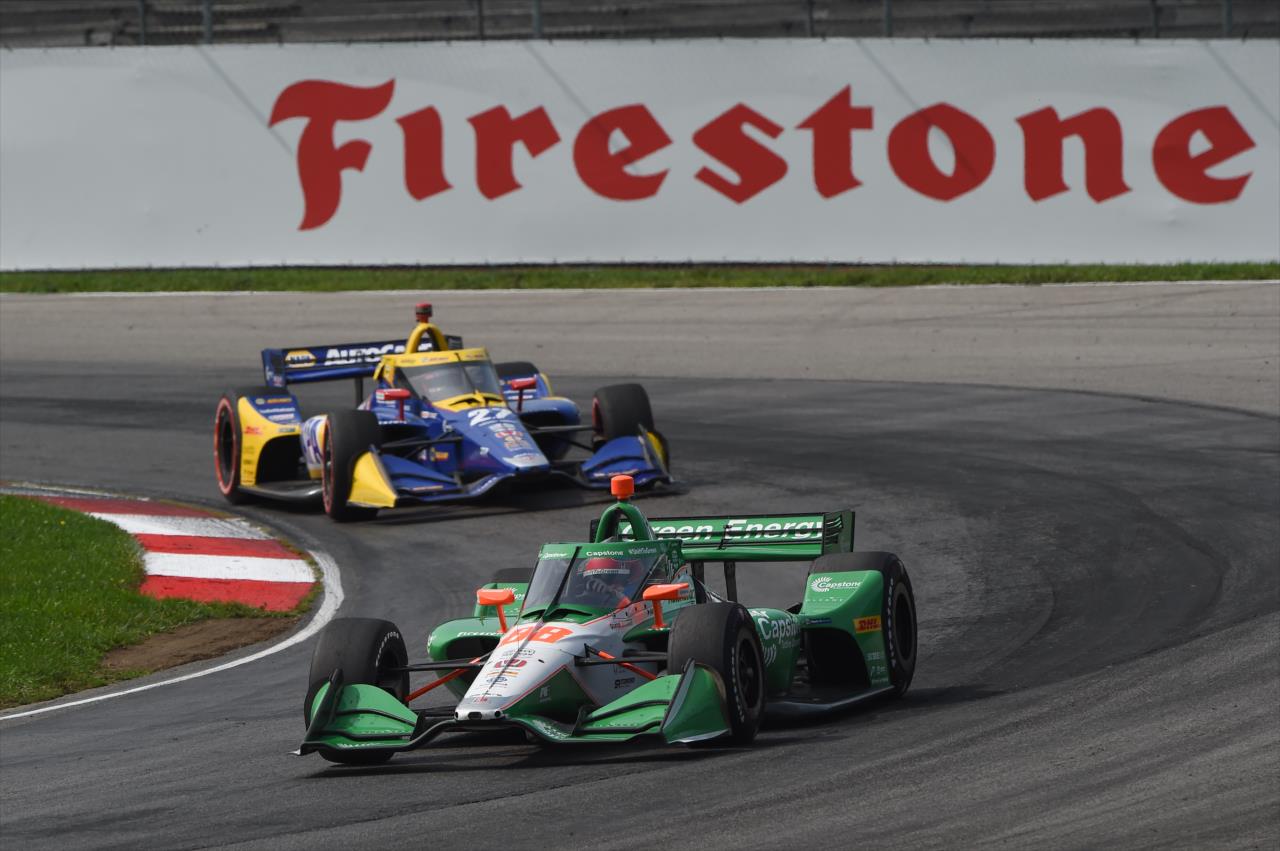 Herta's impressed the IndyCar community from the outset when he joined the series on a full-time basis in 2019 with Harding Steinbrenner Racing, becoming IndyCar's youngest winner that year at just 18.
Regardless of his outstanding talent, the young American would still require the mandatory super licence in order to get his in the door of an F1 team.
But Herta believes a US driver's presence in Grand Prix racing would only serve F1's interests.
"I think it's tough, because I don't have the superlicense points, but who knows; maybe in this next year or two, if I finish good enough in the championship, it'll get me close enough to where maybe the teams will consider me," he said.
"I think it'd be awesome. I think this is one of the markets (where) F1 lacks. It's a huge market. I think you can see the TV numbers in the U.S. aren't actually amazing for what you would think Formula 1 would get.
"So I think if having that U.S. driver can push the market forward and drive the market, I think it'd be very beneficial for Formula 1.
"But I'm perfectly happy driving IndyCars for the rest of my career if that's what happens, and doing endurance races with BMW or whoever it might be in the future in IMSA."
Gallery: The beautiful wives and girlfriends of F1 drivers
Keep up to date with all the F1 news via Facebook and Twitter