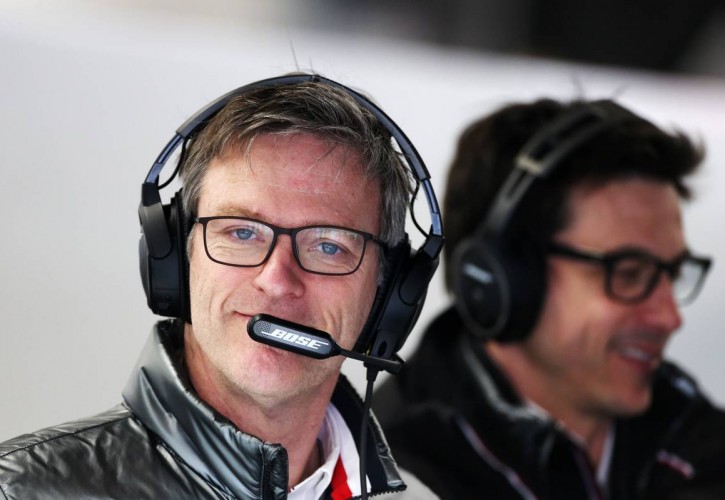 Mercedes technical director James Allison has come up with a novel idea to spice up F1, although it's one that doesn't stand a hell's chance of ever getting adopted.
From drastic changes to the technical regulations to the controversial concept of reverse grids, Formula 1's chiefs are sparing no effort to try and boost the show on the track.
But when it comes to provocative ideas, the typically analytical and rational Allison in not one to be outdone.
In a recent 'Ask Me Anything' video published on Mercedes' YouTube channel, the brilliant engineer was asked what single technical or sporting rule he would change given the opportunity to do so.
"First off, I wouldn't really muck around in the technical regulations, it's a bit of a mug's game," Allison explained.
"It's valuable if you want to make the car safer or if you want to speed them up or slow them down.
"But it's really really difficult to make a technical change that will materially effect the way in which the cars race against one another."
Allison then switched to a mischievous grin while putting his eloquent tongue in his cheek.
"Sporting regulations, well that's a very different prospect," he added. "There, I would make one change.
"Everyone around me would probably hate me for it - I know Toto would definitely not support it - but I would say, do away completely with the blue flags!
"It would make the races an absolute nightmare for a fast car because as we came up to lap people they wouldn't get out of our way, we would have to fight our way through them.
"That would make every race interesting all way through the race.
"It would also mean that teams would have to forge alliances with one another, and where you would have to be very very nervous of teams that you've fallen out with which would make it politically incredibly intriguing as well.
"So, such a change would be disastrous for us but probably really interesting in the long term for the sport."
Be bold F1. Give it a try!
Gallery: The beautiful wives and girlfriends of F1 drivers
Keep up to date with all the F1 news via Facebook and Twitter