Renault F1 team principal Cyril Abiteboul has told Esteban Ocon to set realistic goals for himself.
Ocon joined the team at the start of the year following a year on the sidelines after being let go by the Force India team.
Getting used to a brand new team after years of being a Mercedes protege and reserve driver has meant the 24-year-old French driver has inevitably had ground to make up on his team mate Daniel Ricciardo.
Ricciardo has beaten Ocon in qualifying in all but one of the nine races so far in 2020, the exception being a wet session in Styria.
Ocon was closer to the Australian at Mugello, but Abiteboul says the young driver needs to understand and appreciate his team mate's strength.
"Daniel is a very strong driver, you don't have to explain that to anyone," the team boss told Auto Motor und Sport this week. "He has become even stronger this year, because the car has got better and the cooperation with the engineers has improved.
"The rear of the car has become more stable and that gives Daniel more confidence," he added.
"Esteban is slowly coming back after a one-year break, but he is not as far away from Daniel as it might seem. [However[ he has to accept that Daniel is a real benchmark, and he has to set himself realistic goals.
Ocon's bid to match Ricciardo's pace last time out was thwarted when he spun at the start of his final Q3 run, but Abiteboul wasn't holding that against him.
"Okay he made a mistake in qualifying at Mugello but I forgive him for that," he said. "It shows me that he is attacking, that he wants more.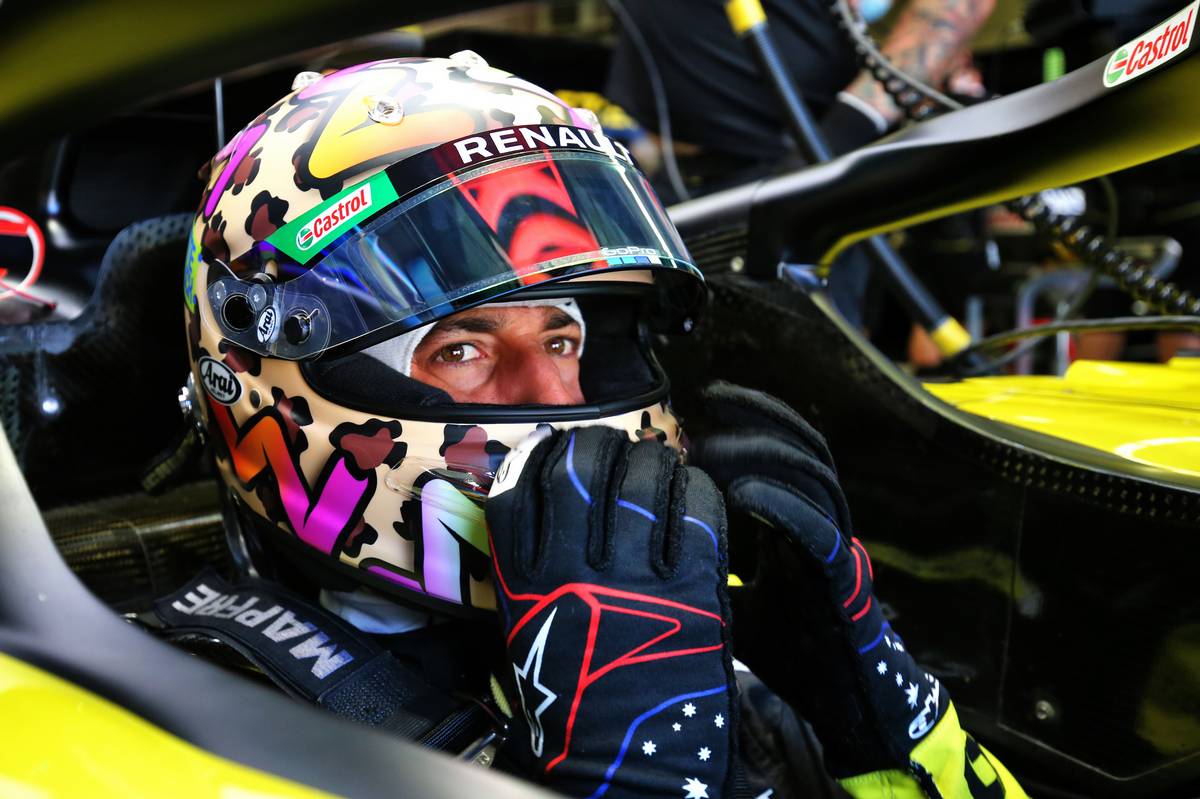 "I prefer that to a driver who simply accepts the status quo and the hierarchy in the team. I think the end of the season will still be a hot battle between our two drivers."
Ricciardo exits the team at the end of 2020, and next year Ocon will face an even more formidable challenge in the form of Fernando Alonso as his team mate.
Abiteboul acknowledged that the team - to be rebranded under the Alpine marque - will also be under pressure to perform if it's to keep the demanding two-time world champion happy.
"We are prepared for it," Abiteboul pledged. "If Fernando sees the progress it will awaken the racer in him,"
"From Fernando we know that he doesn't make mistakes, so we have no excuses," he said. "Where we certainly need to improve is the execution on the track."
Gallery: The beautiful wives and girlfriends of F1 drivers
Keep up to date with all the F1 news via Facebook and Twitter