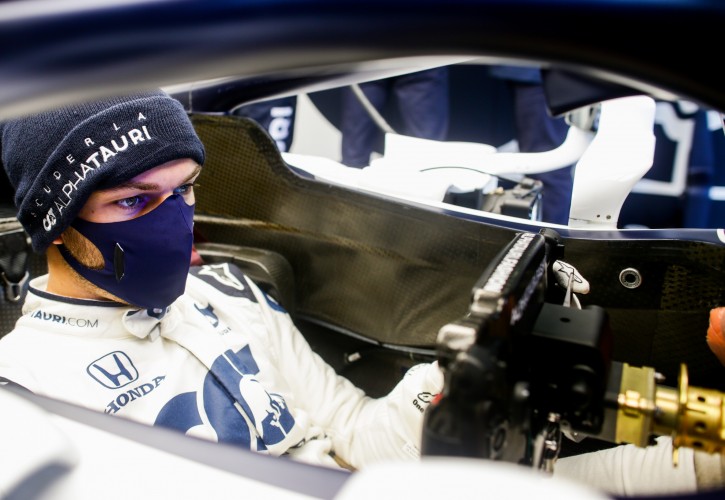 Sky F1 pundit Paul di Resta has inferred that Pierre Gasly has put himself at odds with "a few people" at Red Bull, implying that the latter won't be replacing Alex Albon next year at the senior bull squad.
Gasly's impressive 2020 season with AlphaTauri - marked by the Frenchman's remarkable win in the Italian Grand Prix at Monza - coupled with Albon's inability to qualify or race on a par with teammate Max Verstappen have led to speculation of another swap between the two drivers with the Red Bull family of teams.
But on Sunday, an exchange between di Resta and Sky F1 consultant Nico Rosberg led one to believe that there will be no swap forthcoming between Albon and Gasly for 2021.
"The junior programme is not providing someone to step up and push Max hard enough," di Resta said on Sky F1.
"But hang on a second Paul," responded Rosberg. "You've got Pierre Gasly who is having an epic season. You know something that we don't here, so why is Gasly not going to be in that car next year?"
An evasive di Resta answered: "I'm only talking about the whispers you hear up and down the paddock."
"Which is…?" quipped Rosberg, encouraging his colleague to spill the beans.
"Somehow…he [Gasly] has upset a few people within Red Bull," replied the Scot.
"For example? Who exactly?" insisted Rosberg.
"You can have those chats, Nico," answered di Resta, putting the matter to rest.
While the two former F1 drivers bantered, both men agreed that Gasly's place was at Red Bull.
"You would probably have to put Gasly in with the performance he is delivering at the moment," Rosberg added.
"Apart from that, you have Perez, but then again at the same time, all of those are not really the most awesome solution you want at the moment.
"It has to be between those two and I would pick Gasly."
Di Resta echoed the 2016 world champion's view.
"At the moment, you would probably pick Gasly and give him another go to be honest because I think he deserves it. He has done enough to rebuild his confidence."
Gallery: The beautiful wives and girlfriends of F1 drivers
Keep up to date with all the F1 news via Facebook and Twitter