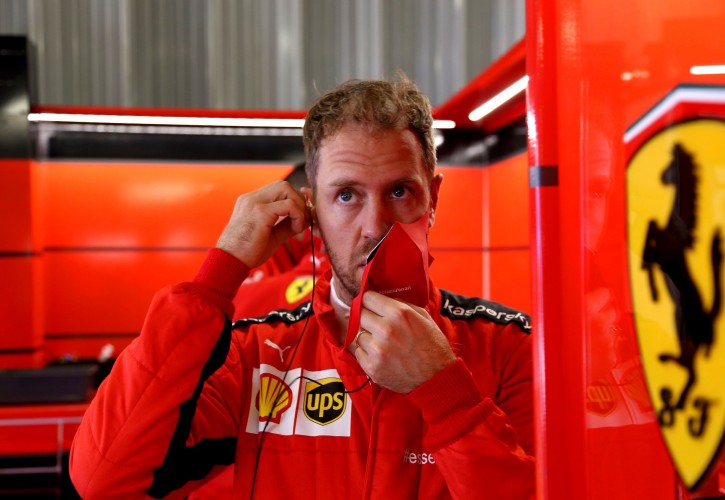 Sebastian Vettel gave an honest account of his performance in qualifying in Portugal relative to Charles Leclerc, admitting his Ferrari teammate is simply in "a different class".
Leclerc will line up fourth on Sunday's grid at Portimao while Vettel will start his race from a lowly 15th, the German driver failing to make the Q3 cut for the seventh consecutive race!
And yet the four-time world champion insists he's giving it his all.
"It's not just beating, it's like a different class," Vettel told Sky Germany, alluding to Leclerc's superiority.
"I try everything I can. I think the laps I hit, and I'm satisfied with them, are still too slow. At the moment there is nothing more I can do than to get what I have inside me."
Vettel attempted to push through Q2 on Pirelli's medium tyre rather than on the soft compound that had proved faster in Q1. But both his attempts to join the top-ten shootout were fruitless.
"I actually had a pretty good feeling after the first try," he said. "But in the second run, the tyres didn't get up to temperature at all. I locked a wheel right at Turn 3 and then the lap was already messed up.
"I don't know why I have such a hard time getting the tyres up to temperature, and that it feels a bit different every time. As I said, the car felt good the first time I tried it.
"I thought that with the medium I could easily repeat the time of Q1. That was the target, but it wasn't that easy. I couldn't get the tyres to work."
Gallery: The beautiful wives and girlfriends of F1 drivers
Keep up to date with all the F1 news via Facebook and Twitter