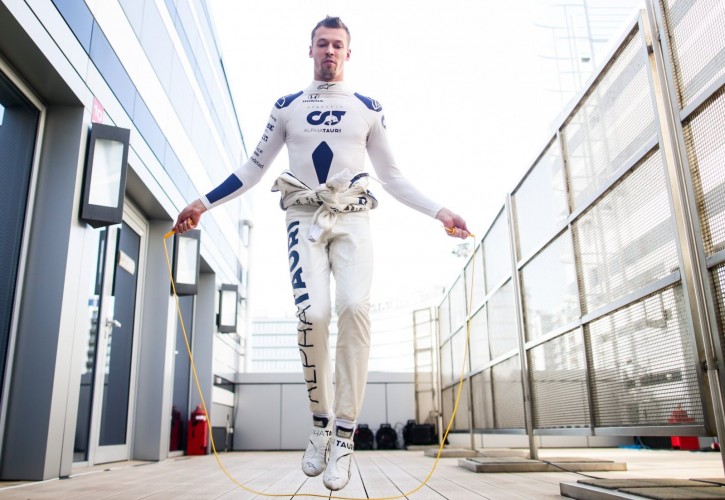 Daniil Kvyat may well be heading into his final few races in F1, but the AlphaTauri driver insists the future is not on his mind. Or at least not yet...
Kvyat's name was conspicuously absent from yesterday's announcement by AlphaTauri that it will retain Pierre Gasly for the 2021 season.
The omission of the Russian's name was not surprising however as Red Bull is expected to promote highly rated F2 hot shoe Yuki Tsunoda to an F1 seat with its 'B' team next season.
Kvyat has clearly underperformed this year at the Faenza-based squad relative to Gasly whose greatest feat was achieving a shock win in last month's Italian Grand Prix.
But the 26-year-old claims to be untroubled by the current state of his affairs, however bleak his prospects appear to be.
"Honestly, I'm not at all worried," said Kvyat about his future, quoted by Motorsport.com. "Whatever. If I'm gonna be in F1 next year it's good. If not, then so be it."
The Russian admitted not having mulled a plan B in the event of an exit from AlphaTauri.
"I am completely at the moment not thinking about this. It's not my priority right now. I can afford a year off, or anything I want. So, we will see. I still don't know exactly what it's gonna be.
"I'm gonna do my best in the last few races remaining. It's always the best thing to do, to fully focus on that, and then we will see what the future will bring. Of course, I'm aware that anything can happen."
Regarding the possibility of sitting on the sidelines for a year, Kvyat has been there before. At the closing stages of the 2017 season, the Russian was dropped from Toro Rosso and brought back into the fray at the start of 2019.
"I haven't said anything. I didn't say I will, or I will not," Kvyat said regarding taking an eventual sabbatical.
"I said everything is still open. It's in these crazy conditions, you know, everything can happen.
"You need to keep fighting until the end, take your chances. I'm just doing my best in these five races remaining. And then, whatever will happen, then I will make my decisions based on what it's gonna be at the end of the year.
"Right now there is no decision to make, and therefore not much to think.
"I'm just saying that I can afford any sort of decision. That's what I'm saying. And I'm not afraid to take any sort of decision."
Gallery: The beautiful wives and girlfriends of F1 drivers
Keep up to date with all the F1 news via Facebook and Twitter