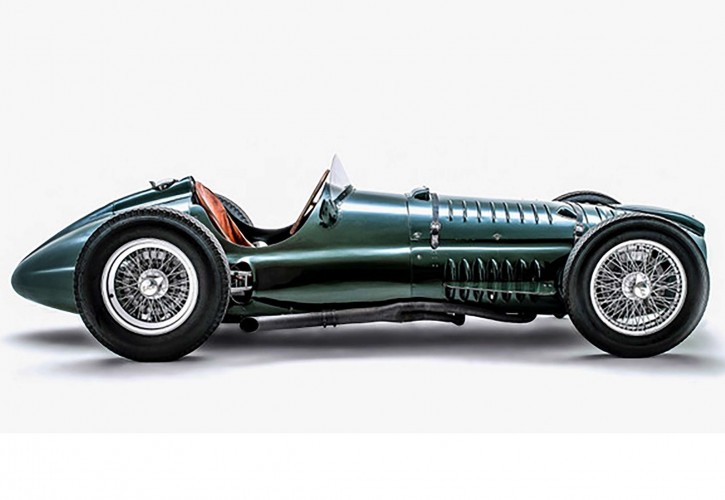 Fancy owning a gloriously sounding example of BRM's 1950 Type 15 Grand Prix car? Hall & Hall have you covered.
The renowned restoration specialist of historic single seater and sports racing cars has partnered with the Owen family - the proud owners of BRM - to recreate three examples of the British manufacturer's Type 15 to celebrate the marque's 70th anniversary.
The project is the brainchild of three of Sir Alfred Owen's grandsons, Simon, Paul and Nick, who uncovered several chassis numbers associated with the BRM team in 1950 and with cars that were never built.
The trio called upon Rick Hall - a member of the BRM Formula 1 team in the early 1970s - and his son, Rob, who relied on a massive collection of original documents, blueprints and drawings to recreate the Type 15 that was raced by the likes of Reg Parnell, Juan Manuel Fangio, Froilan Gonzalez, Striling Moss and Peter Collins.
The mots outstanding feature of the Type 15 Mk1 BRM was its very complicated 1500cc 16-cylinder supercharged engine, hailed as one of the greatest sounding power plants in the history of motorsport.
The first completed Type 15 has been earmarked for 81-year-old John Owen, the son of Sir Alfred and the father of the enterprising trio that is steering the project.
The two other cars will be sold to a couple of well-heeled impassioned collectors.
"Watching the likes of the Pampas Bull (Gonzalez) and, in particular, Fangio, master the power of the V16 was very special," Owen said. "And the fabulous noise of the engine still rings in my ears 70 years on!
"In a selfish way, I have always dreamed of hearing that sound again but now I'd also love to share that sensation with others. To hear the V16 screaming at full tilt for the first time is something special – something you never forget."
Only one original Type 15 has survived the test of time and resides in a museum, its precious value ruling out the venerable machine being rolled out and demonstrated.
Keep up to date with all the F1 news via Facebook and Twitter