Silverstone Circuit announced on Saturday that it will rename its International Pits Straight in recognition of Lewis Hamilton's "outstanding achievements".
In another banner year for Mercedes, Hamilton wrapped up his seventh world title in Turkey last month, equaling the record set previously by F1 legend Michael Schumacher.
The achievement has compelled the British Racing Drivers Club, Silverstone's owner, to honour the Briton by renaming its international pit straight 'Hamilton Straight'.
This section of the circuit, which is flanked by the Silverstone Wing, is the only part of the world-famous track ever to be named after a driver.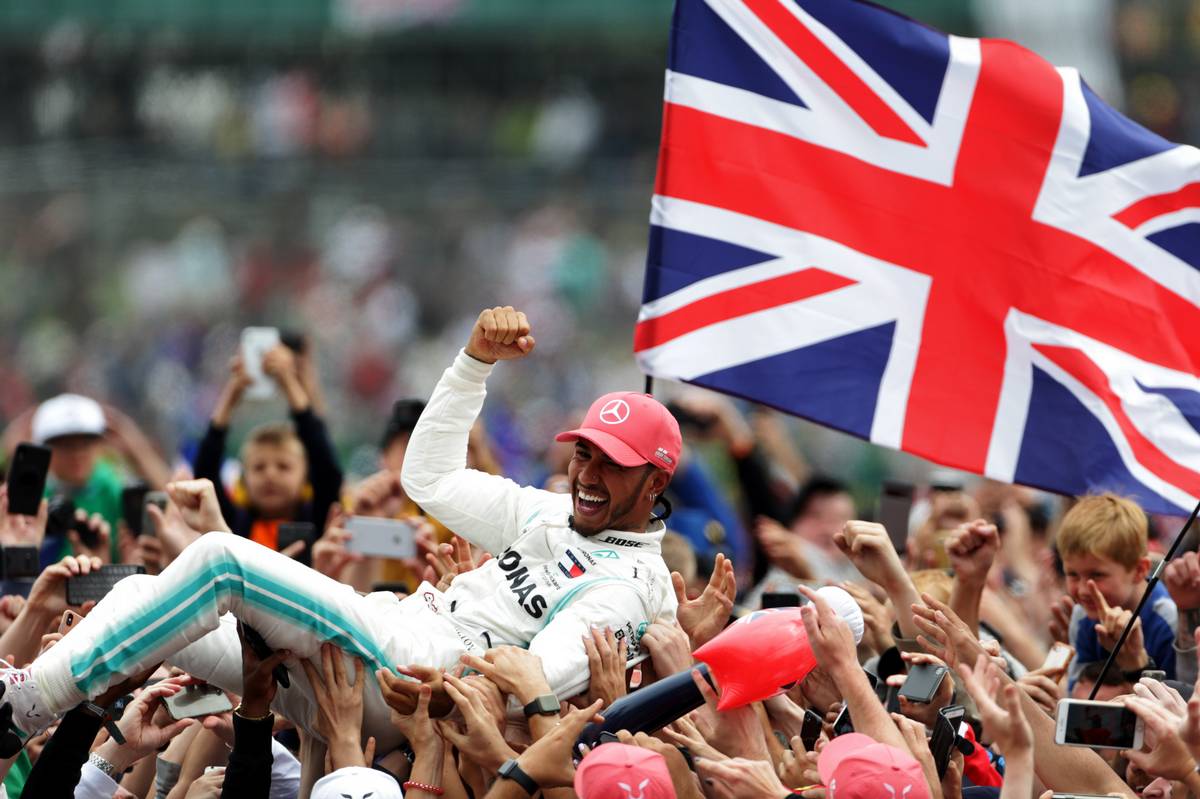 Hamilton has won the British GP at the Northamptonshire venue a record seven times.
Current BRDC President, David Coulthard, had the pleasure of breaking the good news to Hamilton in Abu Dhabi on Saturday.
"I was delighted, in my capacity as President of the BRDC, to share this news with Lewis today," said the Scot.
"It is the first time in Silverstone's history that a part of the circuit has been named after any individual.
"Lewis has become a huge part of this history and the directors of the Club and I felt there was no better way to mark this than to re-name the iconic pits straight in recognition of his record-breaking achievements."
In Abu Dhabi, Hamilton said he felt "grateful and humbled" by the honour bestowed upon him by the BRDC.
"That is insane, definitely a curve ball," reacted the 95-time Grand Prix winner. "I don't know  what to say.
"I remember watching Silverstone, watching Nigel [Mansell], seeing that incredible crowd and I've experienced it year and year, and it's something so close to my heart, such a proud moment.
"I'm blown away, no drivers have had that so very grateful, very humbled. And I hope I can continue to make the BRDC, to make the Brits proud for the time at least that I'm here racing and hopefully beyond."
Silverstone's history has been entrenched in Grand Prix racing's history since the very start of the F1 world championship, with the circuit hosting the sport's inaugural round on May 13th, 1950.
Gallery: The beautiful wives and girlfriends of F1 drivers
Keep up to date with all the F1 news via Facebook and Twitter