Formula E founder Alejandro Agag remains convinced that the path forward for Formula 1 in the coming years is to merge with the all-electric series.
Formula E's novel concept which launched in 2014 succeeded in attracting a distinguished group of manufacturers, enticed by the prospect of linking up with a form of motorsport in line with their industry's shift to electrification.
While FE has enjoyed a healthy development since its inception, Audi and BMW have both announced their upcoming exit from the series, a retreat that many believe could spell a fall from grace for the series.
But Agag brushes aside worries of a decline, arguing that the departures will have little impact on FE while interest from automotive OEMs remains robust.
"You have to have championships that welcome OEMs, but which are at the same time not dependent on OEMs," the Spaniard told CarAdvice,
"It's always better to create a platform where you can survive long term with independent teams. Many OEMs want to join, but normally they are temporary guests in any championship – with a few exceptions."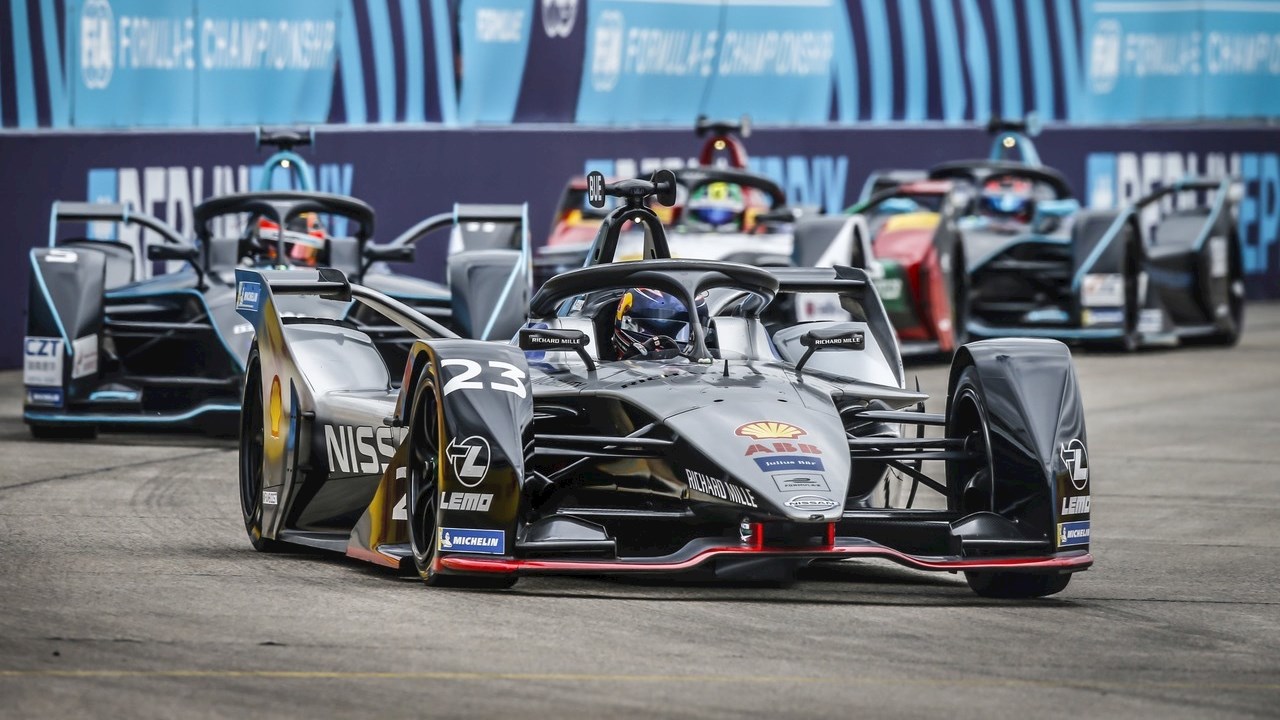 Agag elaborated on the reasons for Audi and BMW's exit, underscoring the detrimental role played by the global COVId-19 crisis.
"If you ask them they will tell you something different, but both of them had really high budgets, higher than the rest, and when you are doing a cost-cutting exercise that gives you more motivation," he explained.
"We respect their decisions and we wish them the best, but the effect on Formula E is going to be a lot less impactful than it would seem because we have so many other OEMS and a very robust eco-system."
No one should count FE down and out in the wake of Audi and BMW's departures. McLaren has secured an option to enter the series in the near future while Renault, or rather Alpine, is also contemplating a move to the electric series.
Formula 1 is obviously attentive to FE's development, especially within the current context of the automotive industry's paradigm shift.
However, a switch to full electric power isn't in the cards for F1, or at least not in the next decade, as Formula E holds an exclusive 25-year licence with the FIA as motorsport's top electric series.
But Agag suggests that an electric future for Grand Prix could occur before 2039, when FE's licence expires. How? By merging the two series, a thought that will have diehard F1 fans and purists up in arms.
"Bernie [Ecclestone] should have taken control of Formula E, created it inside the fence and controlled it so they could decide where to take it," Agag said.
"Formula E is very different in terms of the level of prestige and audience to Formula 1, but I still think the future is a merger between them. I don't know when this will happen, and if the shareholders will want to do it.
"But I think Formula 1 needs to make a transition to electric and if it doesn't do something with Formula E they can only do that in 19 years, because that's when our license ends – supposing they get a license – and that's too late."
And what about Formula 1 embracing bio-fuels, as warranted by the FIA, as a means of prolonging the life of the combustion engine?
"There is lots of talk about e-fuels, but they are an artificial invention for people who really can't see beyond combustion," contended Agag.
"There is no way that e-fuels make any kind of sense except if you are determined not to change. I like combustion too, but it is going to be over."
Gallery: The beautiful wives and girlfriends of F1 drivers
Keep up to date with all the F1 news via Facebook and Twitter