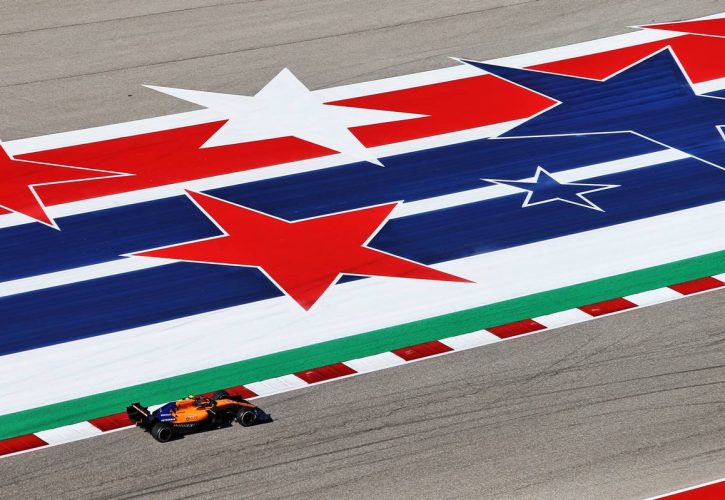 Formula 1 boss Stefano Domenicali is convinced the sport can reap a "huge payoff" from expanding its presence and boosting its exposure in the US in the future.
F1's plans to add a second race in America in addition to the Austin GP were initiated at the outset by Liberty Media in the wake of its takeover of the sport in 2017, with efforts focused on an event in Miami.
Four years on, discussions are still ongoing between F1 and Florida's Magic City, with Domenicali picking up the US baton previously held by his predecessor Chase Carey.
Miami still holds an edge according to the Italian, but other venues have been earmarked for consideration while F1's US plans as a whole remain "a work in progress".
"Miami is more advanced in terms of discussion, but there are others in other areas of the American country," Domenicali told selected members of the media on Thursday.
"But they are not at the level where I can say, 'yes, they are there,' and I can anticipate something happening.
"I think that in the next couple of months we will decide what there will be in terms of possible discussion with regard to that country, and eventual rotation or stabilizing with two [grands prix] that are fixed. So it's a work in progress."
As F1 works to put a second event on its calendar, a comprehensive communication plan to boost Grand Prix racing's exposure in the US is in the works, the payoff of which will be "huge" for F1 insists Domenicali.
"I can guarantee to you there is now big interest in the USA with Formula 1," he said. "What we don't have to do, in terms of mistake, is that the US needs to be fed with F1 news every day.
"It's wrong to go there one week, and let's say you have an incredible push one week before the Austin race and then being silent.
"What we have is a plan of communication quite strong in the US. We need to hammer information with the right channels in a continuous way.
"It will take a lot of start-up time in terms of investment, but the payoff will be huge. So this is part of our strategic global communication campaign that we need to push this year."
Gallery: The beautiful wives and girlfriends of F1 drivers
Keep up to date with all the F1 news via Facebook and Twitter