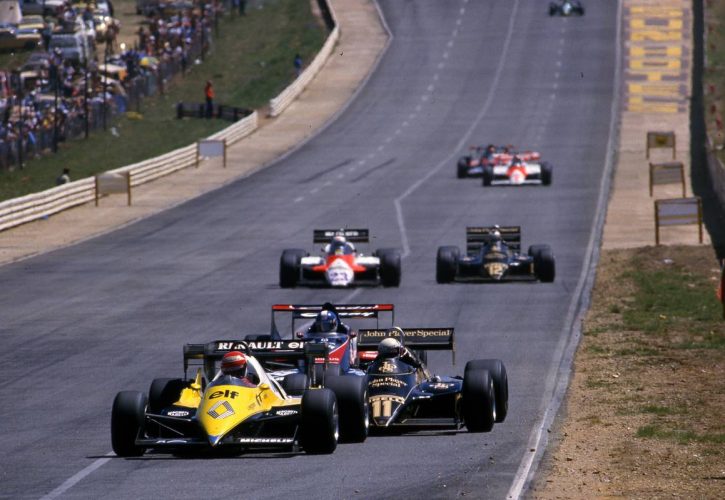 F1 boss Stefano Domenicali says several venues, mainly in North Africa and South Africa, have expressed an interest in hosting a round of the F1 world championship.
The sport last raced on the African continent in 1993 at Kyalami near Johannesburg. There has been talk in the recent past of reviving South Africa's historic heritage with F1.
An effort led by Warren Scheckter, the son of 1979 F1 world champion Jody Scheckter, is currently underway to try and bring F1 back to Kyalami at some point in the future.
But promoters in North Africa are apparently also keen on bring a Grand Prix to their area where Formula E briefly established a presence, holding an E-Prix in Marrakesh.
"There are areas that I can tell you have shown interest; basically in North Africa and South Africa," Domenicali said in a recent video call with the media.
"This is something that's very important I think in terms of having new places or old places with heritage back in Formula 1.
"We don't have to forget that we have lost some European races that now are showing interest in being considered again."
With F1 in demand all over the world, Domenicali says the sport will need to select the venues and the markets that best serve its overall interests. But Grand Prix racing's new boss also highlights the need for quality over quantity moving forward.
"What is going to happen in the future is (that) we need to decide, what is the right balance in terms of the number of races," he explained.
"What are the areas that we need to strategically invest – for teams, for the interests of broadcasters, for the interests of media, for sponsors' interests – and decide what will be the right way to go, knowing that 23 races is at the top end of the scale of what we are doing today.
"For sure if we are doing a good product you may say that if the value is high you may reach the same kind of business without being too numerous in terms of races, and that could be the approach.
"If you are able to do the right choices, I think that will be the way to go. It may not be in the shortest time but that is the target, I would say."
Gallery: The beautiful wives and girlfriends of F1 drivers
Keep up to date with all the F1 news via Facebook and Twitter</