New Williams CEO Jost Capito says that George Russell is a demanding personality which makes him tough to work with. But he means it as a total compliment.
"I love the drivers who demand a lot and really challenge the team and are never happy," he told the official Formula 1 website in a video interview. "Those are the guys that will be world champion in the future.
"It's impossible not to be impressed by George's driving capabilities and also by his human capabilities and how far he is in his young age," he continued. "The conversations you have with him are fantastic. It's not like with a young kid.
"He completely understands: understands what he is doing, understands his business," he explained. "[George] is fully focused on where he wants to go and he is fully aware about his capabilities, which are really good.
"It makes it not easy to work with him, because he demands a lot," he added.
Capito was also quick to include praise for Russell's teammate Nicholas Latifi in his comments. "I'm impressed by Nicholas," he said. "He had his first season so had to learn a lot. I'm sure he will be much better this year.
"Behind the scenes he is an absolutely excellent driver in the simulator, and excellent with feedback to the engineers," he continued.
"He is also a guy who can get the team behind him, which is very important for a race driver," he noted. "He gets involved, he is interested in the car, interested in the technology and that enables him to give good value.
"And he is visible in the factory. Both drivers are visible and the whole team works for them.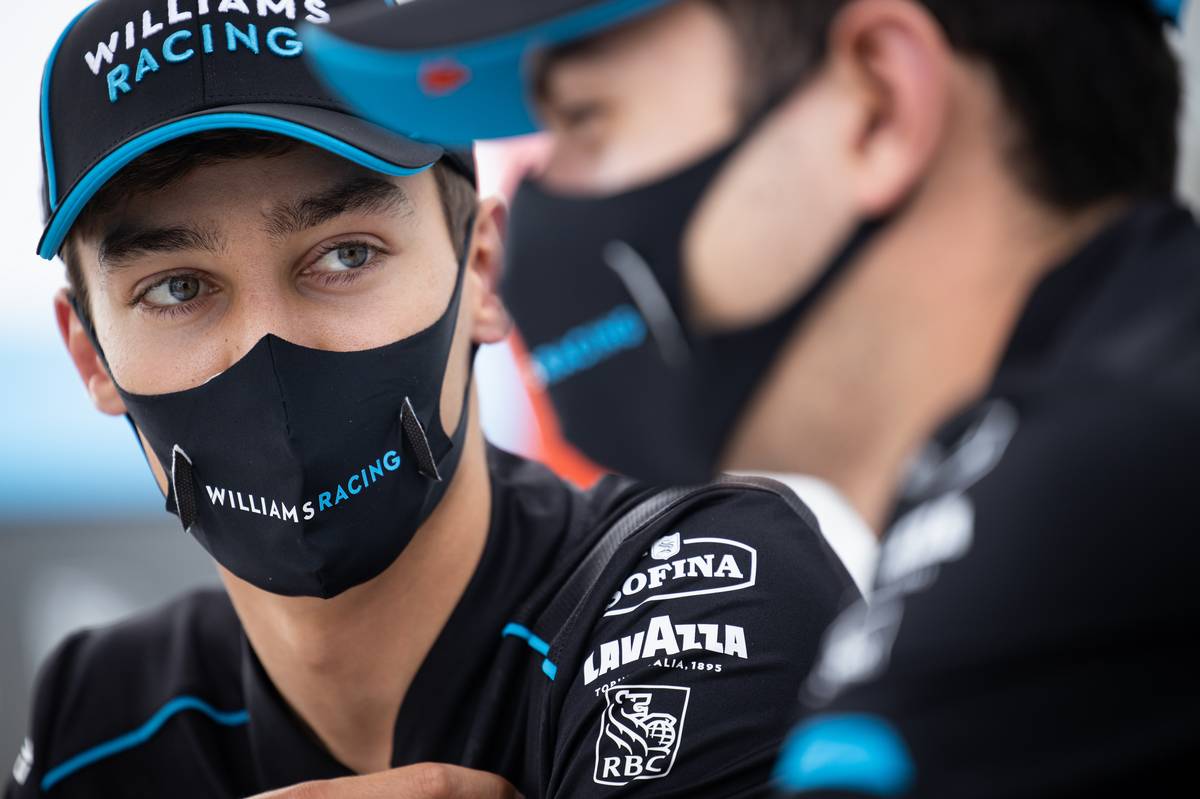 "The drivers' side, we are in an excellent position this year," he concluded. "Both drivers have the capability to really glue the team together, get the team behind them as a personality, and then move forward."
Williams announced on Wednesday that it had signed a new multi-year official supplier partnership with optics and optoelectronics giant ZEISS Industrial Quality Solutions.
"The competitive world of F1 racing demands a continuous drive towards ever greater precision and quality," said Al Peasland, Head of Technical Partnerships and Innovation. "We're excited to have ZEISS join us on this journey of transformation as we enter a new era for Williams Racing."
ZEISS branding will appear on trackside in the garage and motorhome and its logo will feature on the mirrors of the FW43B at the season opening Bahrain Grand Prix.
Williams also confirmed a new partnership with polymer 3D printing eperts Nexa3D which will allow the team to design and manufacture complex, light weighted parts in minutes rather than hours.
"Our partnership will enable the team to continue to push boundaries in 3D printing, and present new opportunities for Nexa3D to further advance their revolutionary technology," commented Peasland.
Gallery: The beautiful wives and girlfriends of F1 drivers
Keep up to date with all the F1 news via Facebook and Twitter