Lewis Hamilton says he will restructure his management team as he goes along this season following the recent departure of long-standing advisor and assistant Mark Hynes.
Hynes, a former British F3 champion who has been part of Hamilton's inner circle for a number of years, leading the seven-time world champion's 'Project 44' management company that oversees the Briton's business dealings and logistics in F1.
However, the two men parted ways at the start of the year following Hynes' decision to pursue other interests. Hamilton insisted the spit was amicable and is now set upon reorganizing his management entourage in the coming months.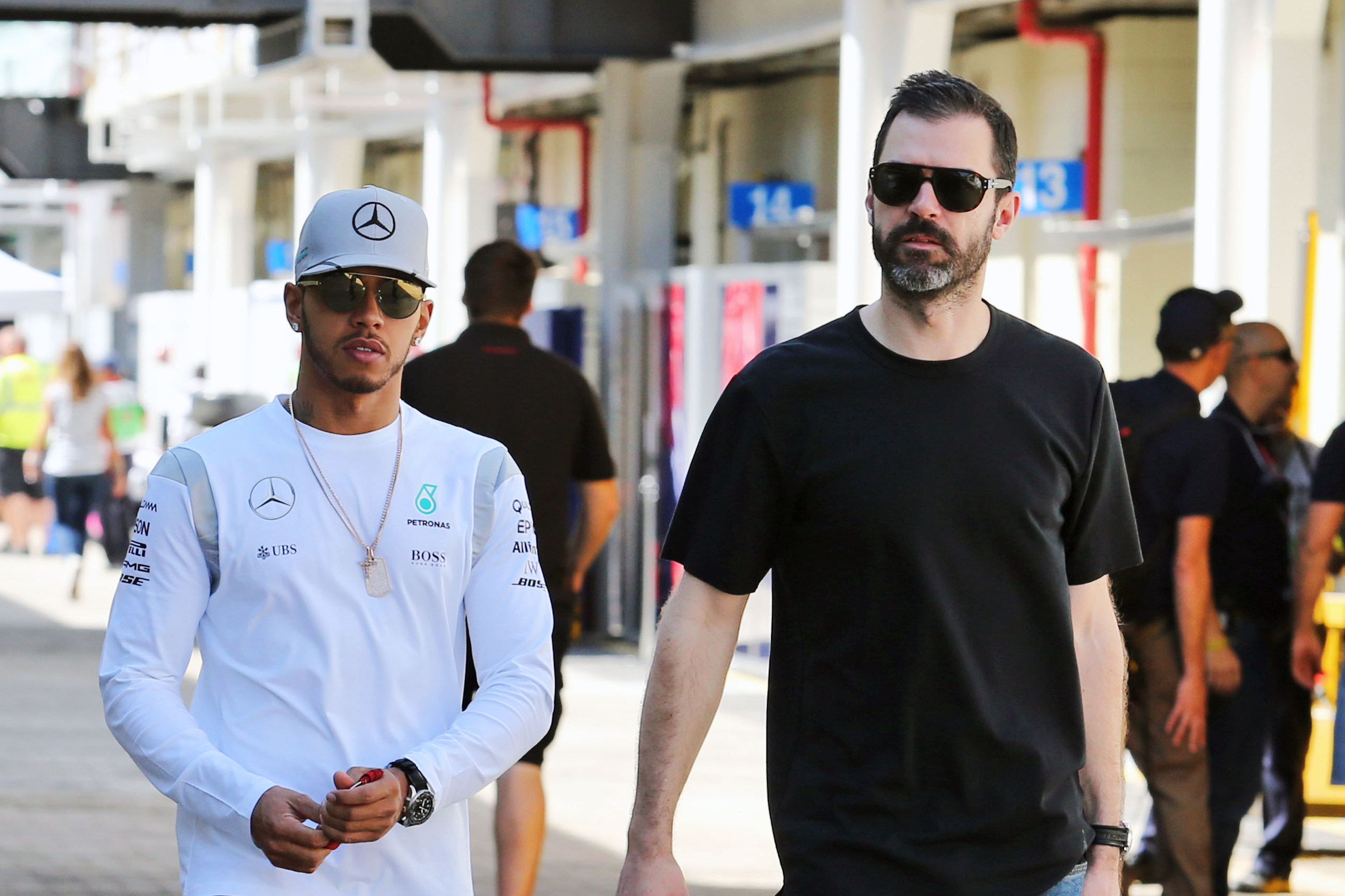 "Marc is one of my best friends, and remains one of my best friends," said Hamilton. "He's moving on to do some other great things.
"We've had an amazing partnership together and I'm really, really grateful and proud of the work that I think we achieved together.
"I am doing some small restructuring now moving forwards and ultimately there are plans that we're working on for the future. And so there will be someone for this potentially for the short term, and I'll figure it out as I go along."
At the outset of his career in F1 which started in 2007, Hamilton relocated to Switzerland before moving to the Principality of Monaco where he resides today.
However, the 36-year-old has acquired a home in West London that will serve as his UK base in the future upon the completion of the property's renovations.
"I live in the dream place that all the other drivers live in, in Monaco," he said. "I do have a home in England which I'm really, really excited for it to be finished.
"So when I do come to England, I have finally an anchor and finally a place to call my own.
"So rather than staying in hotels, which is never particularly enjoyable, considering that's what we do a lot through the year, I think it's a start of something great and a place that I'll be able to naturally have my family come to, and maybe in the future, have a family."
Gallery: The beautiful wives and girlfriends of F1 drivers
Keep up to date with all the F1 news via Facebook and Twitter