Mercedes team boss Toto Wolff has teased that a mysterious potential "innovation" may have found its way on to the team's 2021 car for this weekend.
The reigning world champions head into this weekend's season opening round with the hope that intensive work conducted on its W12 since pre-season testing will have improved its performance.
Two weeks ago, Mercedes endured a troubled three days of preparation at Sakhir, with technical issues botching its opening day of running while the handling of its new W12 was anything but impressive according to Lewis Hamilton and Valtteri Bottas.
On Thursday in Bahrain, the Finn was unsure how much Mercedes has improved its car since its difficult pre-season test.
"The team has been really flat out and understanding everything from the test and making sure that at least approaching this weekend we hopefully are going to start, in theory, in the best place with the set-up and everything," said Bottas.
"It's unknown how much we've recovered from testing and how much performance we gained by learning [in the days since].
"That's something we're going to learn hopefully in practice and at the latest on Saturday and Sunday.
"But at least I know that the team has done everything we can in the short time but the season is so long so there's no reason to panic, we just need to work hard."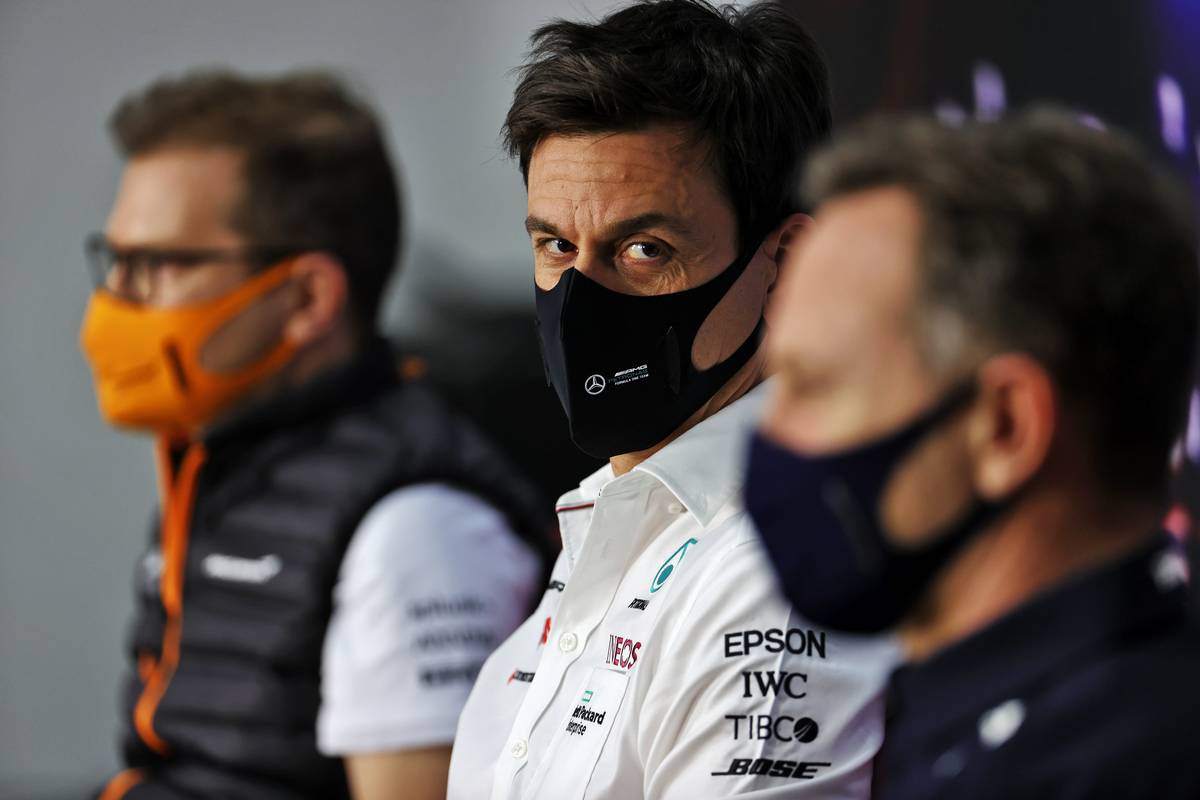 Mercedes engine boss Hywel Thomas recently alluded to some "completely new innovations" implemented on its power unit to help generate gains.
But Wolff's cryptic comments to French broadcaster Canal Plus imply that the Brackley team's engineers may have gotten creative on the chassis side.
Has a DAS-like device or innovation found its way on to Mercedes' W12?
"You haven't even seen what we're going to put on the car yet," said the Austrian.
"Of course, there is room for innovation and that always makes me happy. Every year we try to do something that is a little bit boxy.
"I'm not sure it makes a big difference in terms of the performance of the car. It's beautiful if it works."
Regardless of what Mercedes may or may not be hiding under the W12's hood, Hamilton insists the team is still "in the early phases" of understanding its 2021 challenger.
"We've tried to understand naturally, in terms of quantifying how big or small an issue we may or may not have," he said.
"Everyone on the ground here, all the engineers and also the aerodynamicists – particularly back at the factory – have been working around the clock to rectify any normal things that happen with a new car and new regulation shifts.
"I'm fully confident that in the short space of time [since the test] that they've done the absolute best, but it's going to be a continued hustle to get the car to be where we want it to be."
Gallery: The beautiful wives and girlfriends of F1 drivers
Keep up to date with all the F1 news via Facebook and Twitter