Lewis Hamilton says his past battles with Sebastian Vettel were his favourite in F1 so far, insisting the intense rivalry brought them closer together.
Hamilton and Vettel have jointly won 149 races in F1 and collected ten world titles in the last eleven years. The 2017 and 2018 seasons saw the pair engage in a fierce battle for the world crown which extended to a fight between Mercedes and Ferrari.
Hamilton had the upper hand over the German in both seasons, but the close competition, which wasn't without its flashpoints between the two men, also led to a mutual respect which endures to this day.
Asked at Imola on Thursday to name his favourite rivalry in F1, Hamilton answered, "mine and Seb's battles", insisting they were "my favourite up to now".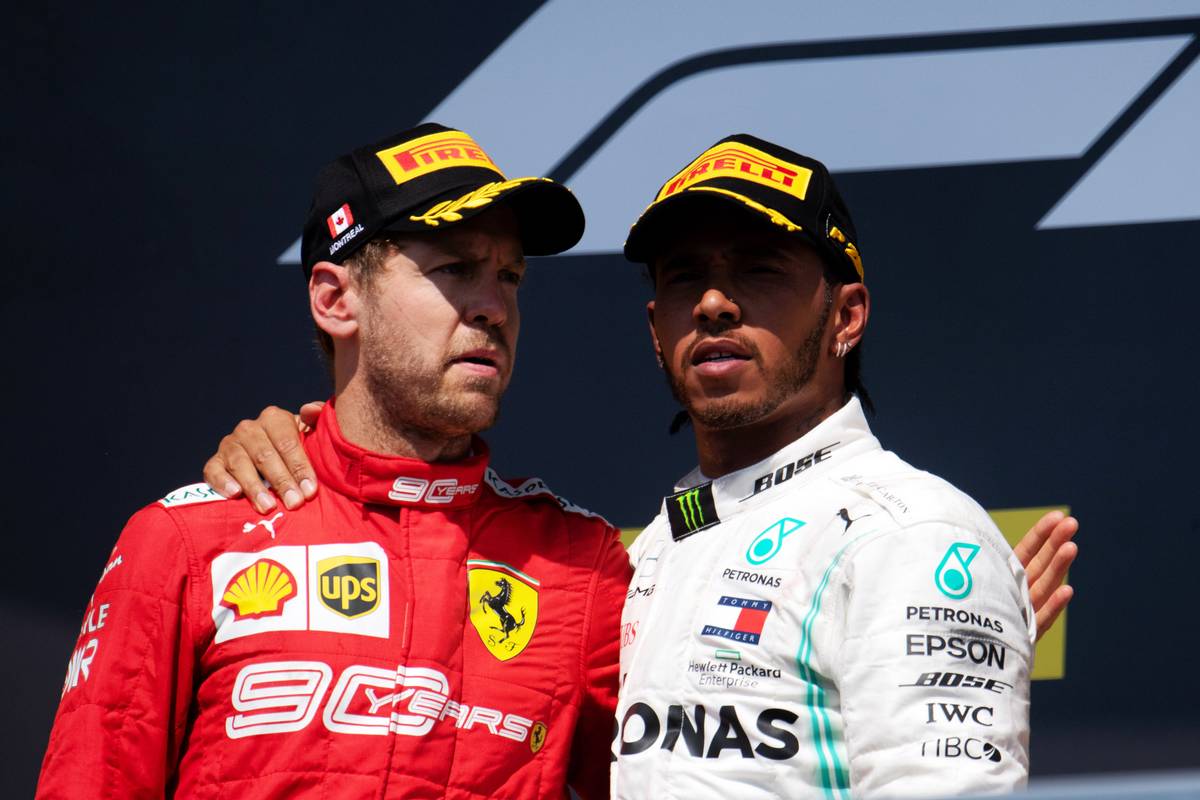 "Knowing how hard it is to be where we are today, knowing I was racing against an incredible driver, and not only that, but a great man in Seb," Hamilton said.
"He's a four-time world champion. Ultimately when you're racing against another team at the same time, Ferrari who were very strong at the time - it took a lot out of both of us in that period of time to remain focused, to deliver weekend in, weekend out.
"I think whilst it was a difficult period for us, I think it probably brought us closer as well, because the respect that we have between us is I think huge."
As Vettel seeks to turn around his fortunes at Aston Martin after the disappointing conclusion to his tenure with Ferrari, Max Verstappen has picked up the baton as Hamilton's de facto adversary.
But the Briton says his wheel-to-wheel tussles with the Dutchman were "different" than those he enjoyed with Vettel.
"It's different now, of course," he said. "If I'm racing with Max, he doesn't have the background that Seb has, but he's obviously got the chance of being a future champion.
"Whether that's now or later, it depends on the job ultimately that the team and I do.
"For me, I think fighting with Seb, fighting with Valtteri [Bottas], you just want to be fighting with the best drivers and [it be] as close as possible," Hamilton added.
"Then you can hopefully try and eke out a bit more than your competitors to get the results."
Gallery: The beautiful wives and girlfriends of F1 drivers
Keep up to date with all the F1 news via Facebook and Twitter