Carlos Sainz said that it's hard to see when Ferrari's next chance of victory in 2021 might present itself, despite finishing last week's Monaco Grand Prix in second place.
His team mate Charles Leclerc claimed pole position for the race but didn't make it to the grid for the start after suffering a driveshaft failure. That gifted victory to Max Verstappen, while Sainz upheld the honours by finishing on the podium for the first time since his move to Maranello.
Sainz said at the time that it had been a "bittersweet" outcome given what could have been possible. Moreover, the team was ruing not having made the most of the opportunity presented to them given that such chances are likely to be few and far between in future.
"If you would have told me before coming to Monaco I would finish second I would definitely have taken it," he said after the race. "It's just the circumstances of the weekend – having Charles on pole, me missing out in quali yesterday on a good lap – it just maybe doesn't taste as good as it should.
"Mercedes and Red Bull I believe they still have an advantage on us and it will be very tricky to be finding ourselves fighting for the pole or win."
He explained that Ferrari's sudden improvement on Monaco had been partly down to the unique nature of the iconic street circuit which was unlike any other.
"We expected to be good around Monaco [although] we didn't expect to be fighting for pole and win. But we did expect to be closer to the front," he said. "It's a combination of things that come together and all of a sudden, in a special place like here, you can have a crack at it and we were close.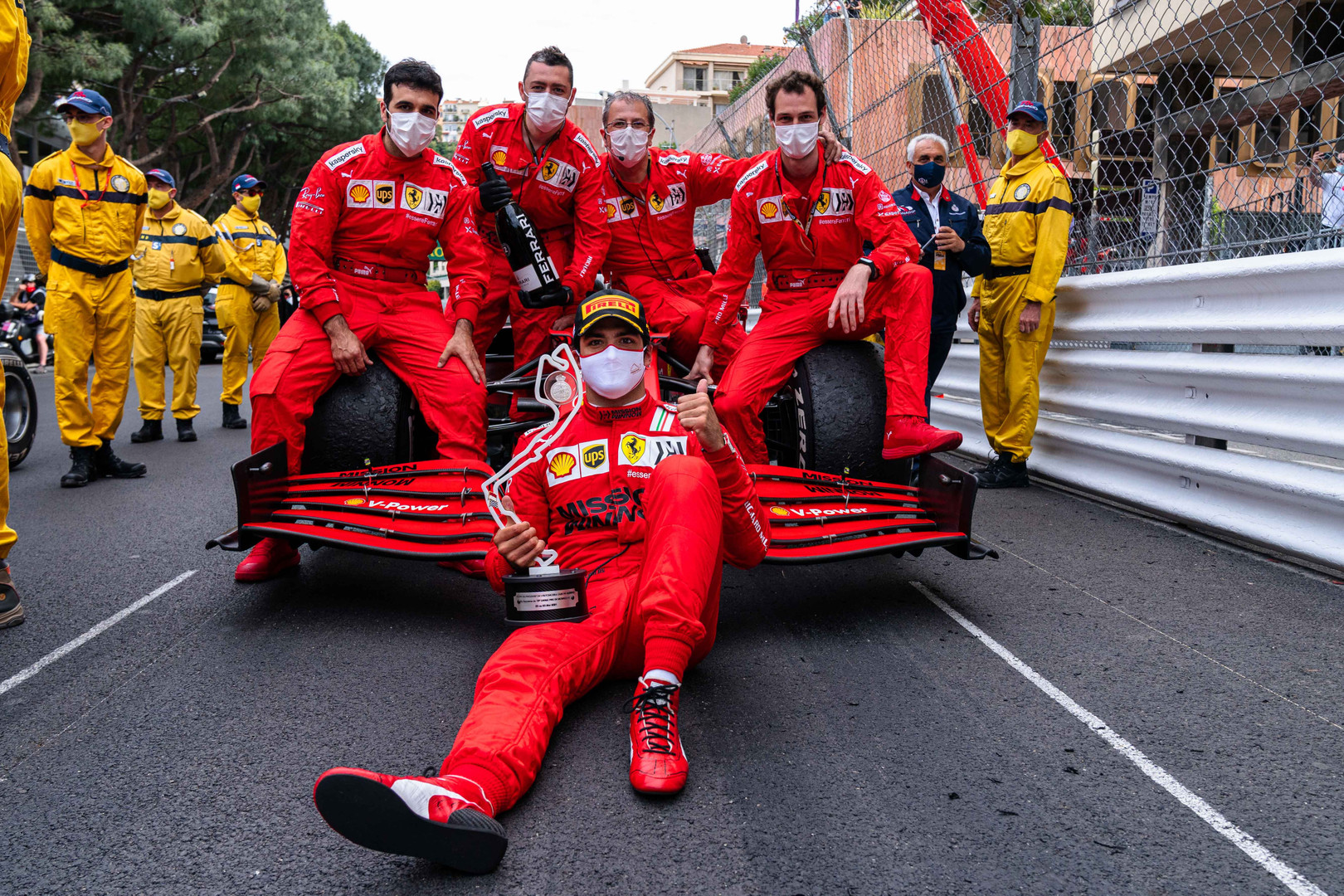 "Just look at the characteristics of the Monaco circuit and look at the ones close to this," he continued. "You will not find many. And you will not find that even those circuits you are thinking the same as me doesn't mean we will be fighting for pole or the podium.
"That's why [last] weekend is also a bit of a tough one to swallow," he admitted. "You don't know when the next chance will come. But we need to take pride at the steps forwards and how competitive the car has been.
"Going into Baku, I think that we're not going to be the best ones on that long straight but at the same time, if we can make the time back on the tight part then we should be okay."
Ferrari team principal Mattia Binotto took a similar line when talking with the media after last week's race.
"Yes there will be circuit, low-speed corners, that we may be competitive at," he said. "But it is not a given.
"I think on our side instead of thinking which circuits we will be competitive, we are already focused on Baku - the next one - than focused on the following.
"There is still room for exploiting the car better," he continued. "We have shown if we prepare better the race weekend we can exploit the weekend.
"There will be some development coming, not much, but important to show they are working properly. It is step-by-step, continuous working, developing in the right direction, and improving as a team.
"Even tough weekends like this one where we have a failure there are lessons learned, and that is the most important."
Gallery: The beautiful wives and girlfriends of F1 drivers
Keep up to date with all the F1 news via Facebook and Twitter