Daniel Ricciardo qualified P7 for Saturday's sprint race at Silverstone, just 0.002s behind McLaren teammate Lando Norris, but the Aussie nevertheless felt that P4 was within reach.
Having accessed Q3 only once in the last five races, Ricciardo's performance on Friday was a notable improvement, not only in absolute terms but also relative to Norris who significantly outpaced his teammate in Austria's double-header.
Overall, Ricciardo was satisfied with the step forward but reckoned that he perhaps left a tenth on the table on his final Q3 run.
"I mean overall definitely a better day," the McLaren driver told Sky Sports F1. "It was better.
"I'm a litte frustrated because I feel like there was a little bit more. I think we had a bit more in the last run, and looking at the times, I think Charles [Leclerc] was maybe half a tenth in front in P4 from memory, so I feel like honestly that was achievable.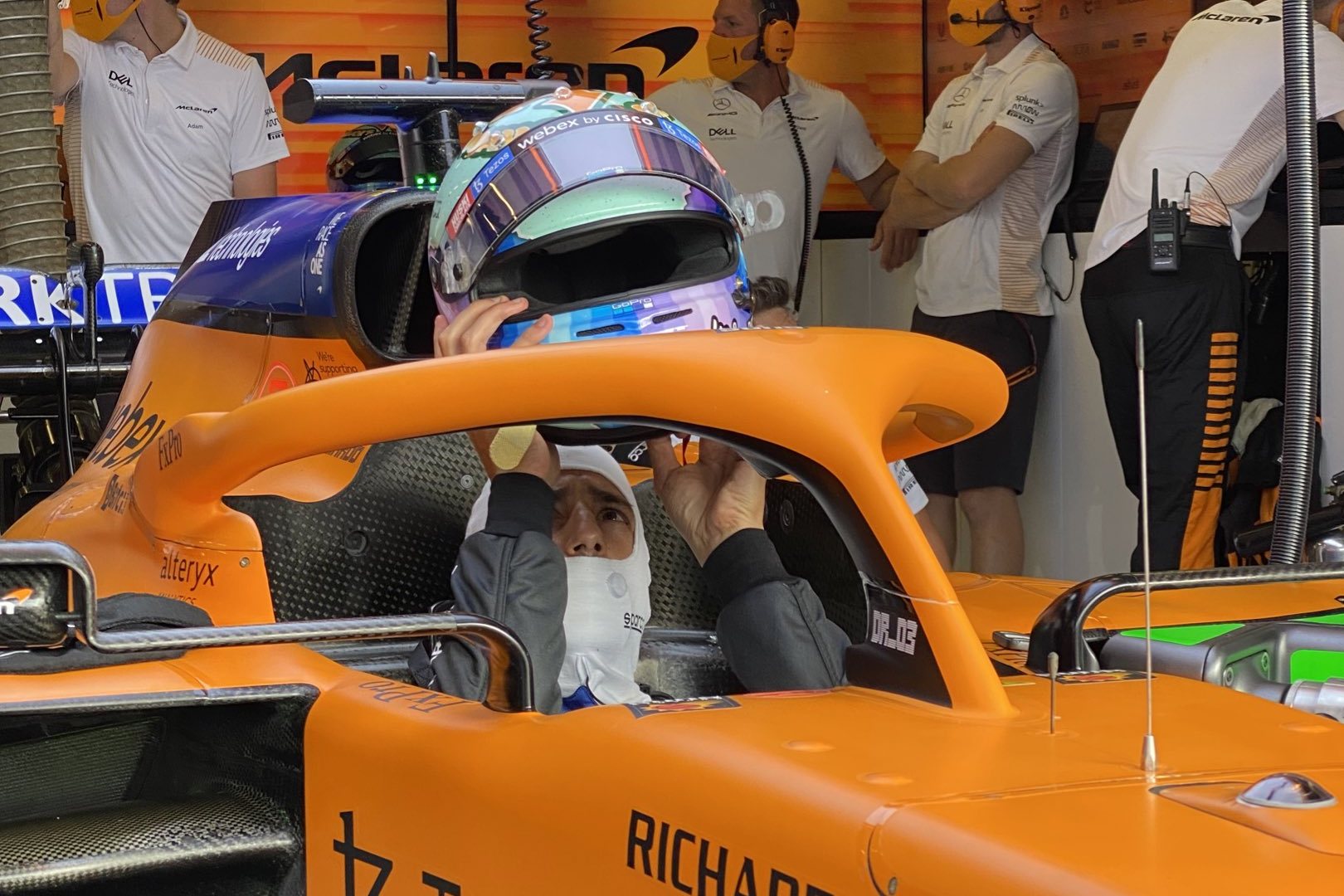 "Looking at the last few qualifyings for sure, everyone will be like, 'Oh this is a lot better', and it is, but maybe that's why I'm more frustrated because I feel like there was even more today.
"So I'm somewhat in the middle at the moment."
This weekend's innovative format at Silverstone pilled on the pressure on teams and drivers on Friday as set-up and aero balance work for qualifying was limited to a single sixty-minute session.
But Ricciardo said that he actually enjoyed the day's tense schedule and workload.
"Today I've really enjoyed it," he commented. "I actually really liked [having] just one practice, straight into qualy.
"We had it a few times last year in Imola and I think Nürburgring because of weather and whatever, and it was cool. It kind of just makes you get on with it.
"Who knows what tomorrow is like with the practice then the Sprint Qualifying, but so far so good."
Gallery: The beautiful wives and girlfriends of F1 drivers
Keep up to date with all the F1 news via Facebook and Twitter