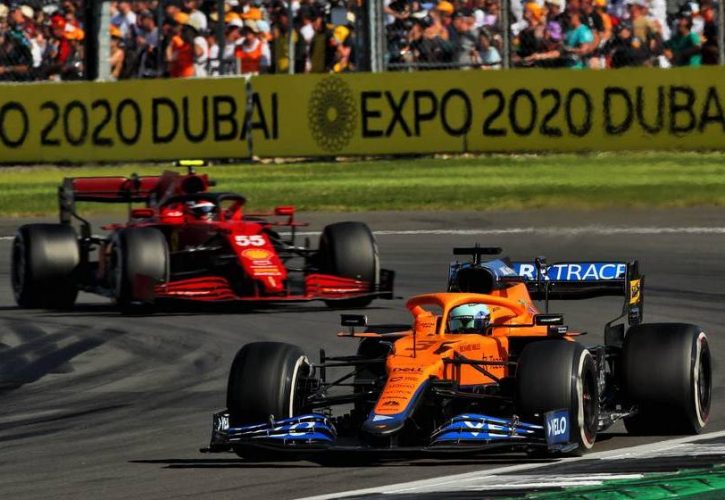 McLaren will resume its battle with Ferrari at the top of F1's midfield next week armed with several upgrades for its Mercedes-powered MCL35M.
The Woking-based outfit currently sits third in F1's Constructors' championship with a 15-point advantage over the Scuderia.
However, the Italian outfit enjoyed a better haul of points at Silverstone than McLaren thanks in part to the step forward accomplished by Ferrari's SF21.
But McLaren, which aims to finish its 2021 campaign as F1's third best team, hasn't been standing still and will bring revisions to its car for next week's Hungarian Grand Prix.
"We are bringing some upgrades to Hungary for our car in order to make sure we keep this battle up," said McLaren team boss Andreas Seidl.
"It is great for us that we are in P3 in the constructors' championship, and after 10 races, 163 points is again a big step forward for us compared to last year. So I am very happy for that."
Ahead of the start of 2021 season, F1's midfield battle was predicted to be wide open. But so far, the race for 'best of the rest' is developing into a McLaren-Ferrari showdown.
Seidl admitted to not being surprised by the Scuderia's resurgence this season.
"I am also not surprised by the steps they can make in a season, as it is a strong team with two strong drivers," said the German.
"They also have all of the resources that they need in order to react to problems. They have the team with the experience to react to the problems so it is not a surprise.
"It will be a very tough battle until the end of the season."
Gallery: The beautiful wives and girlfriends of F1 drivers
Keep up to date with all the F1 news via Facebook and Twitter