Zak Brown's success as a marketing wizard in motorsport has brought the American many rewards, such as guiding the destiny of one of F1's most prestigious teams or compiling an equally outstanding collection of racing machines.
Over the years, the McLaren boss has invested heavily in motorsport's history, becoming the proud owner of a selection of competition cars spanning several generations and multiple categories.
But every single piece of Brown's illustrious assemblage shares one common characteristic, as Brown explains.
"Every car in my collection, the n°1 criteria - if it doesn't pass it, I won't consider it - is each car won a race in period," says the McLaren boss.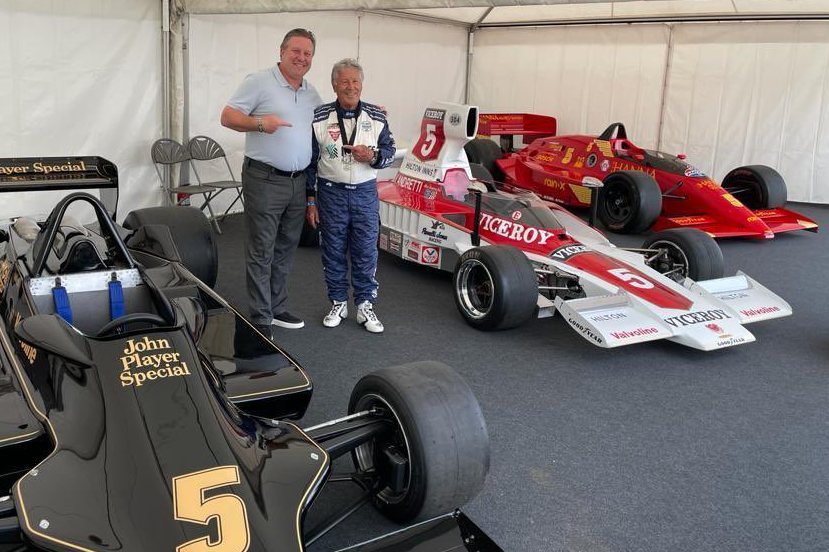 Housed in the workshop of United Autosports, the sports car team Brown jointly own by Brown and Richard Dean, the amazing array of racing machines is ready to roll out on short notice, and indeed many of the cars frequently do, to rev-up Brown's competitive spirit behind the wheel.
However, by his own admittance, Brown's large frame won't fit in several of his cars, such as Ayrton Senna's 1991 Monaco Grand Prix winning McLaren MP4/6, which its owner calls the "crown jewel" of his collection.
British fashion model, television personality and racing driver Jodie Kidd recently caught up with Zak for a magical tour of the master's toy room.
Check out the video of the pair's grand tour.
Gallery: The beautiful wives and girlfriends of F1 drivers
Keep up to date with all the F1 news via Facebook and Twitter