Jenson Button joined McLaren for the 2010 season as F1's reigning world champion, but the Briton remembers the vital condition he imposed on the team before accepting its offer.
Despite a banner year in 2009 with Brawn GP during which he won six races and secured the title, Button moved on from Ross Brawn's outfit which evolved into the works Mercedes team and joined forces with Lewis Hamilton at McLaren.
But ahead of signing his lucrative deal with the Woking-based outfit, Button felt compelled to ask McLaren's top brass - namely Ron Dennis and Martin Whitmarsh - for a specific reassurance.
"I remember walking into McLaren and the first thing I said before I met anyone... I spoke to Martin Whitmarsh, I spoke to Ron Dennis and I said, 'My first question is, is this Lewis' team, am I going to have equal treatment here? Because if I'm not, I don't want to be here'," recalled Button speaking to The High Performance podcast.
"And they said, 'yes, everything will be 100 per cent equal between both of the drivers'.
"I said 'now I can start' and then I walked in, met everyone, and got a pretty good rapport with the team very quickly."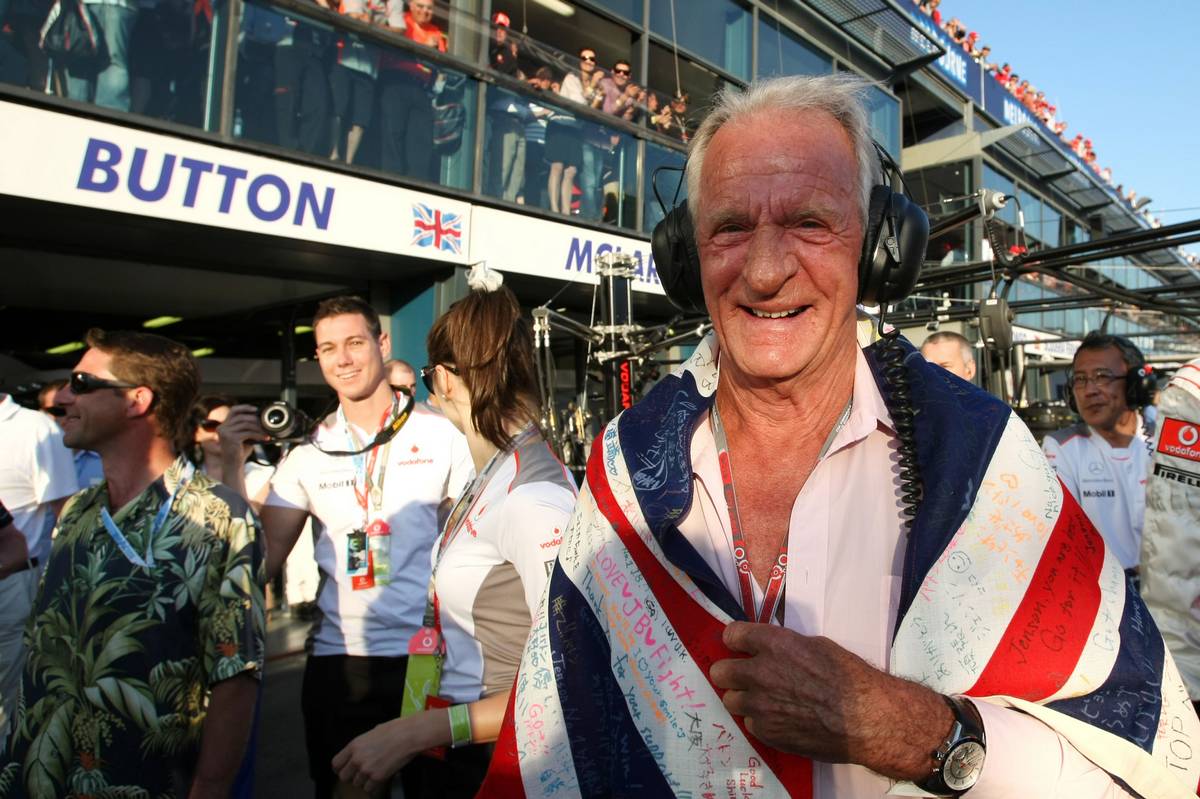 At the time, Button discovered McLaren's trademark austere, pristinely clean and rigid atmosphere which reflected Dennis' management style and personality.
But the Briton, who went on to win eight races with McLaren between 2010 and 2012, revealed that his late father, John Button, who was a fixture in the F1 paddock during Jenson's career, helped warm up the environment.
"My dad would walk in, he was always in the background," remembered Button. "He would speak to the engineers.
"It was quite a cold atmosphere and he made it a lot more friendly. And you know my manager was great, my physio, my PR man.
"I think it just made everyone a bit more relaxed in the team and drivers weren't these alien people that you can't talk to within a team."
Gallery: The beautiful wives and girlfriends of F1 drivers
Keep up to date with all the F1 news via Facebook and Twitter