Alfa Romeo team boss Frederic Vasseur says Antonio Giovinazzi still has an opportunity to save his seat with the Swiss outfit as a final decision on who will partner Valtteri Bottas in 2022 is still some time away.
Rumors have swelled lately that Alpine junior Guanyu Zhou who currently sits second in the FIA Formula 2 Championship with two rounds to go is the favourite to fill Alfa's second seat next year.
The Chinese driver's candidature is reportedly supported by a generous sponsorship package that could be of interest to Alfa Romeo as much as Zhou's unique marketing profile as a citizen from mainland China.
While Giovinazzi has put in some very good qualifying performances in recent races, lining up P7 at Zandvoort and at Monza, the Italian hasn't been able to capitalize on his Saturday pace on race day.
But Vasseur insists the 27-year-old incumbent still has a chance of saving his drive for 2022, if he delivers the goods in upcoming races.
"I think at least the good side of our position is that we can wait because we know we have some drivers in contact and the ball is in our hands," Vasseur told Racer.
"It's also the opportunity for Antonio to show that he can improve.
"I'm considering the situation as an opportunity for Antonio, because he's the guy in the car who can show that he can do a good job and can improve.
"It's much more frustrating when you're not in the car and you have to wait to see if the others are doing well or badly. Antonio has this opportunity, and he has to take it."
Vasseur is obviously all too aware of the relative shortfall that currently exists between Giovinazzi's one-lap pace and his results on race day.
"In terms of pure performance, we have to speak about qualifying and the race," Vasseur added.
"Last year he did very strong races and was the best performing first-lap racer, so he did very well last year in the race.
"This season he's struggling a little bit when he had to improve in qualifying after Q1.
"He did very well in the last few events, and I was very happy to see that he could deliver and could do a step over the different stints and runs.
"He was improving from Q1 to Q2 and Q2 to Q3 every single run, and he was able to put everything together and fine-tune during the qualifying."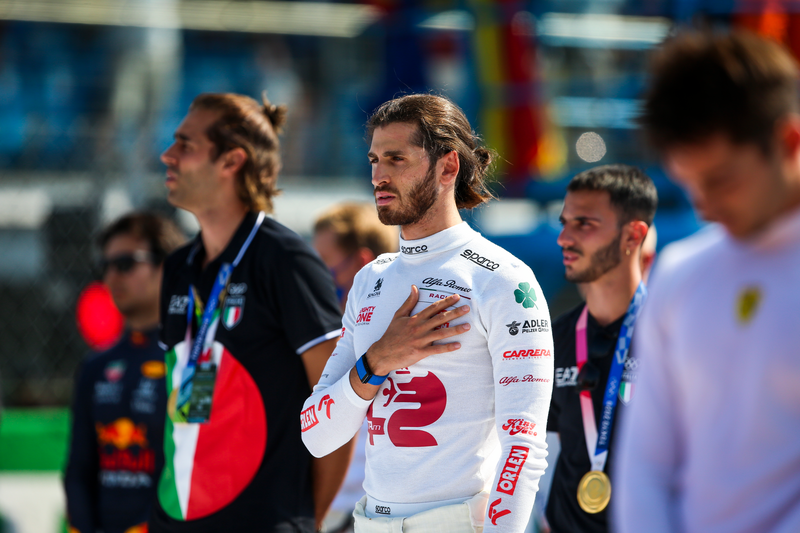 But Vasseur stressed that the time has come for his driver to step up his performance on Sundays and mix it up among the top ten.
"For sure, now the target is to score points, and the last few events were a bit difficult," added the Frenchman.
"But I know he's able to do the job and now I'm waiting for the weekend when he puts everything together – qualifying pace, race pace and then from the first lap to the last lap."
Gallery: The beautiful wives and girlfriends of F1 drivers
Keep up to date with all the F1 news via Facebook and Twitter