Ahead of next week's US Grand Prix in Austin, the Circuit of the Americas is in the process of addressing concerns over the track's bumpy surface that were recently highlighted by MotoGP's riders.
Earlier this month, controversy erupted at COTA ahead of MotoGP's Grand prix of the Americas, with several riders labeling the track unsafe following the opening day of running at the event.
Competitors pointed to an extremely bumpy surface despite resurfacing work carried out in several zones to alleviate the issue.
COTA's track surface hasn't escaped the attention of Formula 1 over the years, with drivers also suffering a bumpy ride around the circuit.
In 2019, Sebastian Vettel suffered a suspension failure in the opening laps of the US Grand Prix, a failure that Ferrari later said had been caused by an un-grinded bump at Turn 1.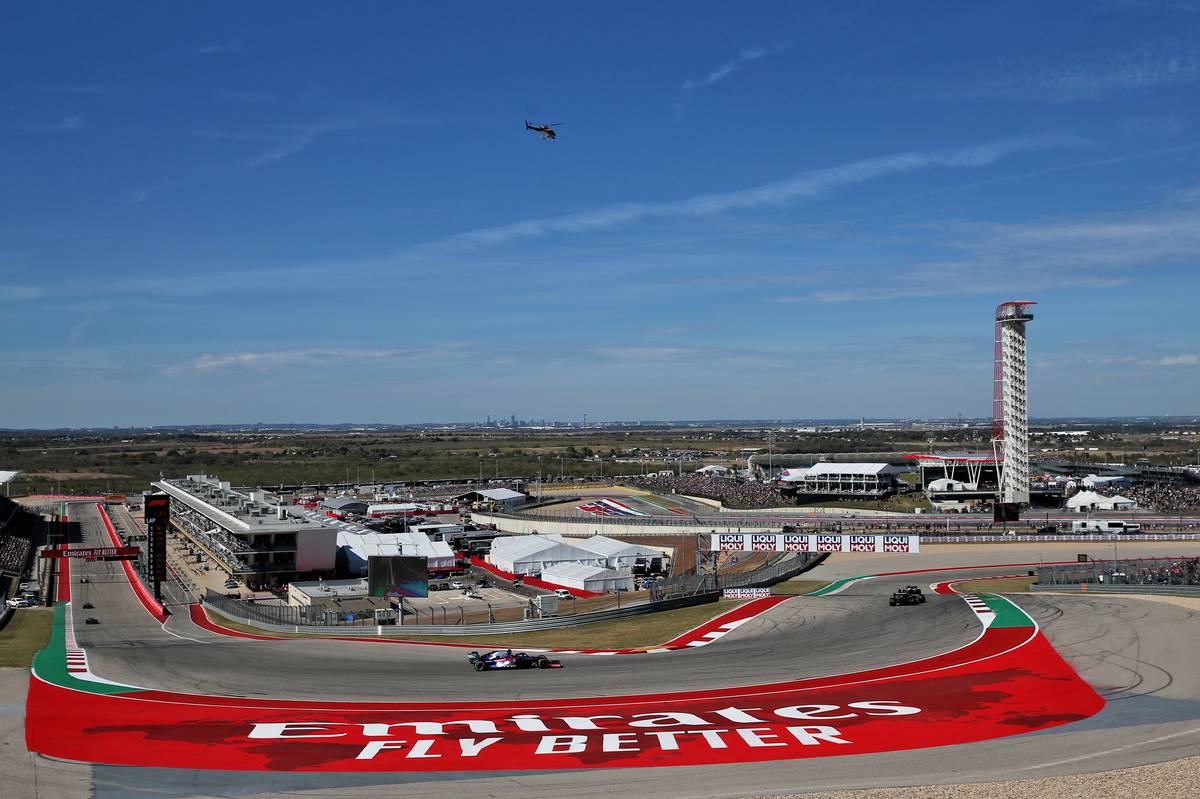 FIA race director Michael Masi is attentive to COTA's track situation, having interfaced with FIA officials during MotoGP's weekend in Austin.
"I was on the phone to my FIM colleagues all weekend whilst they were in Austin to get a true understanding of the entire situation," said Masi.
"What we have actually done is, since the 2019 F1 event a large part of the circuit was resurfaced to counter some of the issues that we saw in 2019.
"The areas that were raised by the bikes is different areas to those that were resurfaced.
"Tony Cotman, who is one of the FIA circuit inspectors who was previously Champ Car/IndyCar race director, who is in the US, has been out to Austin already during the week.
"He's done a report and the circuit are doing some changes for us to address some of the concerns.
"They'll grind some bumps and so forth, but we've got some time to do it so they'll do what they can in the time frame."
Formula 1 has raced at the Circuit of the Americas since 2012, but the popular event was cancelled in 2020 due to the onslaught of the coronavirus.
Gallery: The beautiful wives and girlfriends of F1 drivers
Keep up to date with all the F1 news via Facebook and Twitter