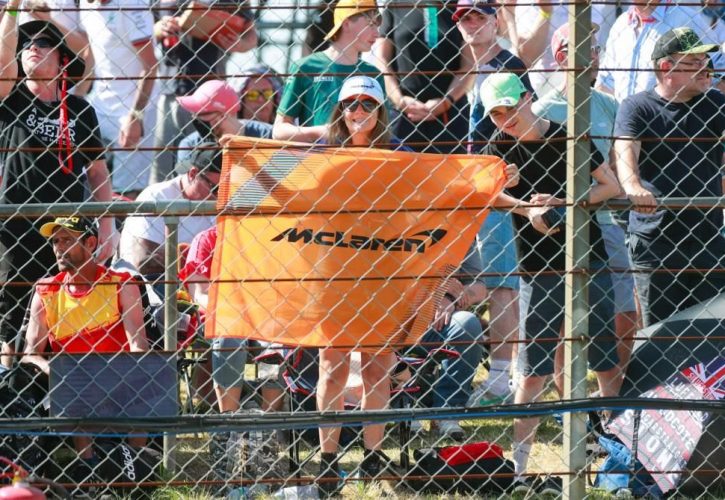 McLaren Racing boss Zak Brown says it was "very flattering" for the Woking-based outfit to be voted F1's most popular team by the sport's fans, especially given "where the team has been" in the last five years.
McLaren topped the popular vote in a global survey conducted by Motorsport Network in partnership with F1 and Nielsen Sports that was released this week.
With 29.5% of F1 fans voting for the papaya squad, McLaren easily surpassed Red Bull and Ferrari, F1's previous most popular outfit.
Brown took the helm of McLaren in 2018 and oversaw a significant restructuring of all the team's departments while also boosting and promoting its image with F1's fan base thanks to a heavy presence on social media and to its interaction with its large number of supporters.
While McLaren owes its growing popularity to its online presence and its good results after several years of under-performance, Brown also highlighted the positive role played by its drivers on and off the track.
"To see our popularity climb as our results climb, I think our drivers have done an outstanding job and are a big contributor to being a very likeable team," Brown said, speaking in Friday's FIA media conference in Austin.
"All the men and women that are working so hard at McLaren… So it's flattering.
"We try and put on a great show for the fans, and our partners, and it's nice to see a very positive response from a big group of fans around the world."
Brown, a marketing guru who joined McLaren in 2016 after selling his very successful Just Marketing International company, said McLaren has always made it a point to be close to its fans and to convey a fun and open image.
"We try and be a fun racing team, an inclusive racing team," added the American.
"[We have] drivers that are very open, communicate with our fans frequently and often, and speak with them, listen to them. We're just kind of doing our thing, and it's nice to see them react so positively to it.
"I'm a huge fan of the sport. It wasn't long ago I was sitting in the grandstand and try to understand what would get me excited about the sport.
"So we're just trying to provide that experience back to the fans, and it seems to be working."
Gallery: The beautiful wives and girlfriends of F1 drivers
Keep up to date with all the F1 news via Facebook and Twitter