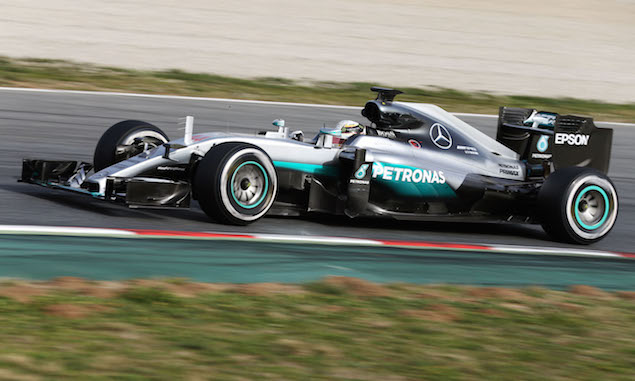 Mercedes is set to introduce some "unusual" upgrades for its W07 later this week.
Lewis Hamilton completed 156 laps on the opening day of pre-season testing at the Circuit de Barcelona-Catalunya, almost double the number of any other team. With Mercedes pushing hard for mileage on the first day, Wolff says the car will be upgraded later in the week and revealed he was surprised when he first saw some of the concepts which will be introduced.
"I think we are having some bits which are maybe slightly unusual," Wolff said. "We're not sure if they will come on to the car tomorrow or after tomorrow, it depends on how the analysis of the data from today goes. But certainly some things to look at.
"Certainly the first time I saw it I was pretty surprised."
Wolff confirmed to F1i early on Monday that Mercedes would be looking to introduce updates earlier than usual in pre-season testing due to the limited amount of days available to prove out new parts ahead of Melbourne.
"It's pretty true that you shift your expectations and what you're trying to achieve. When it went so well like last year there is still room for progress and our plan for today was to do lots of laps and lots of mileage to collect data and check various systems and correlation before we head in to the next phase and this is looking at performance which is going to happen starting tomorrow or after tomorrow."
Report: Vettel tops opening day of testing as Mercedes racks up mileage
Follow live coverage and timing from pre-season testing here
GALLERY: Pre-season testing day one
Keep up to date with all the F1 news via Facebook and Twitter