With a little over an hour to go before qualifying, Lewis Hamilton has been summoned to the stewards for an alleged double-yellow flag infringement in FP3.
The violation relates to Appendix H. Art. 2.5.5.b) of the FIA International Sporting Code, or "not respecting double waved yellow flags/lights" that were displayed in a sector between Turns 8 and 11 in Saturday's final practice session bet
Hamilton and a representative of Mercedes were summoned to the stewards' office at 19:00 local time, or one hour ahead of qualifying.
Based on the precedent set by Max Verstappen in Qatar, the alleged violation is a worrying development for Hamilton.
At Losail, the Red Bull driver was hit with a five-spot grid penalty. Such a sanction could wreak havoc on Hamilton's chances in Sunday's race, regardless of where he qualifies, due to Jeddah's layout where overtaking will not be easy.
However, officials have been in the habit lately of taking their time to rule on an infraction.  Such was the case for Verstappen in Qatar, with the sanction related to the infringement in qualifying communicated just an hour before the start of Sunday's race.
In Saturday's final practice, Hamilton found himself moving dangerously slowly in the path of two drivers, Pierre Gasly and Nikita Mazepin, who just nearly avoided a collision with the Mercedes driver as they exited one of Jeddah's blind corners.
Over the radio, the Briton blamed his team for not informing him in a timely matter of the two fast approaching cars.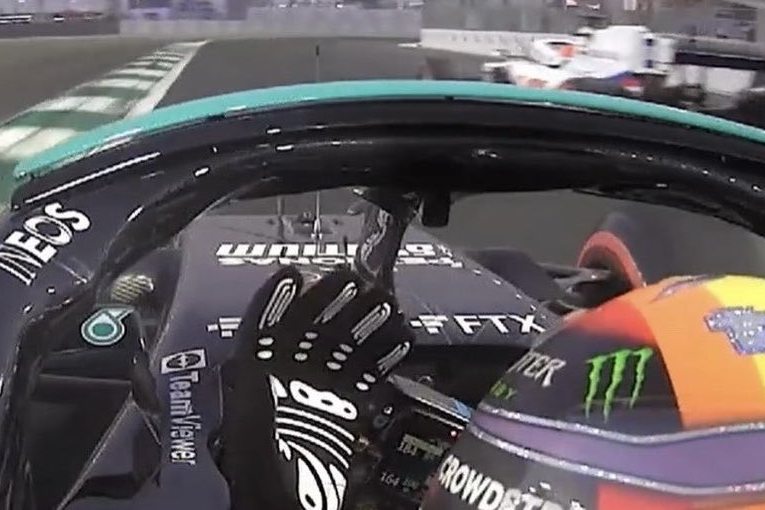 However, the incident involving Mazepin compelled the stewards to issue a second summons twenty minutes after the first.
"Alleged breach of Article 31.5 of the FIA Formula 1 Sporting Regulations, at Turn 8 at 17:39," read the summons from the stewards.
Unless Mercedes provides the FIA with mitigating factors, which appears unlikely in the Mazepin case, it's hard to see how Hamilton wont be found guilty of at least one infraction.
Keep up to date with all the F1 news via Facebook and Twitter