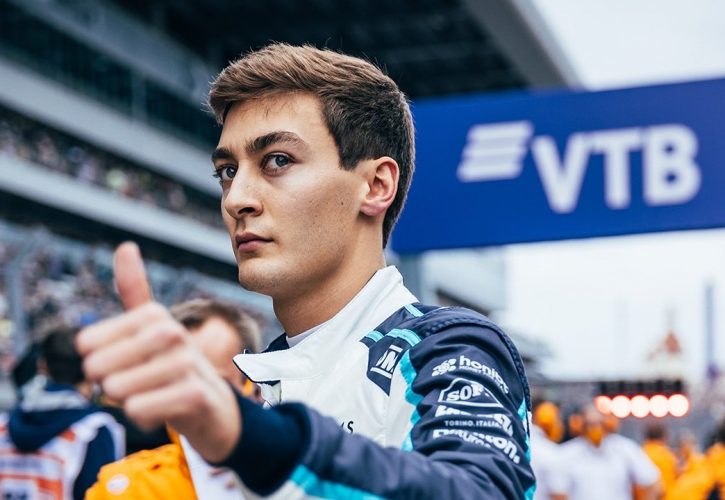 George Russell says that he would have been ready to step up to Mercedes after just two years with Williams, and perform at his best level with the Brackley squad.
As a protégé of Mercedes, Russell was promoted to Formula 1 after a successful two-year run in the junior ranks, with the young Briton winning the 2017 GP3 Series and then the 2018 FIA Formula 2 Championship.
From the outset of his tenure with Williams, Russell was impressive, making the most of the mediocre machinery supplied to him by the Grove-based outfit and crushing in 2019 and 2020 his successive teammates, Robert Kubica and Nicholas Latifi.
Russell reckons that he could have perfectly handled a move to Mercedes at the end of 2020.
"You're always learning," the 23-year-old told Motorsport-Magazin.com.
"Your natural speed is what it is. It's not going to get any better. It's how do I get more out of my engineers, how do I set up the car better, how do I manage the tyres on a cold day in Brazil?
"After year one [at Williams] I would have felt ready. But I'm a better driver now than I was then."
In hindsight, Russell believes that a two-year apprenticeship with Williams would have been just right.
However, his three-year contract with the team was always going to perclude an early move to Mercedes.
"Two years would have been perfect," he said. "This year, I would have been more than ready to move up.
"We signed for three years. There was absolutely nothing we could do."
Keep up to date with all the F1 news via Facebook and Twitter