Bernie Eccleston says that Formula 1 race director Michael Masi appeared "overwhelmed" at times during the 2021 world championship.
But the 91=year-old former boss of Formula 1 also believes that Masi did get it right in the crucial moments of the final race of the season, when race control's controversial calls led to a dramatic final one-lap shootout and Max Verstappen clinching the title.
"He was in many cases overwhelmed with his job the whole season and maybe shouldn't have had it at all," Ecclestone told German newspaper Bild. "But it was the right decision to let them race."
Masi has come under fire for the way he handled events in Abu Dhabi, which included allowing lapped cars to pass the safety car before it was called in mid-way through the process to allow the race to restart with one lap to go.
Verstappen had been able to make a pit stop for fresh tyres while Lewis Hamilton stayed out on an older set. When the lapped cars between them were cleared away before the green flag, Verstappen was able to surge past his rival to claim victory in the race - and the title.
The result was initially protested by Mercedes, but the team opted not to pursue an appeal and accepted the result after being assured that there would be a 'detailed analysis' of the way the race had been handled by Masi and his team.
Ecclestone was critical of Mercedes boss Toto Wolff's "nonsense" protestations about Masi's handling of the restart process.
"About being robbed, it's complete and utter nonsense," he told Sky Sports News in December. "These things happen all the time in sports. We shouldn't blame the race director, he did exactly what was the right thing to do."
Wolff continues to fume over the events at Yas Marina, telling the Spanish edition of Motorsport.com recently that he felt "my values are simply not compatible with the decisions that were made.
"It's one thing to drive hard and have different points of view between drivers and teams, that's normal," he added. "But inconsistent decisions inevitably lead to controversy, much of it totally unnecessary."
And Wolff is not alone, with former F1 driver Stefan Johansson declaring that "the decisions Masi made make no sense on any level. His decision completely ignored any level of common sense as to what would have been a fair way to handle the situation."
While backing Masi's calls at the end the race, Ecclestone acknowledge that earlier incidents had cast doubt on Masi's ability to keep control over events during races.
Ecclestone pointed to what happened on the first lap of the season finale when Hamilton took the lead from Verstappen at the start but went off at turn 6, rejoining ahead of Verstappen to maintain his position.
Red Bull expected him to be told to hand the lead back, but race control opted to take no further action. That itself could have decided the outcome of the race if not for Nicholas Latifi's late accident leading to a safety car.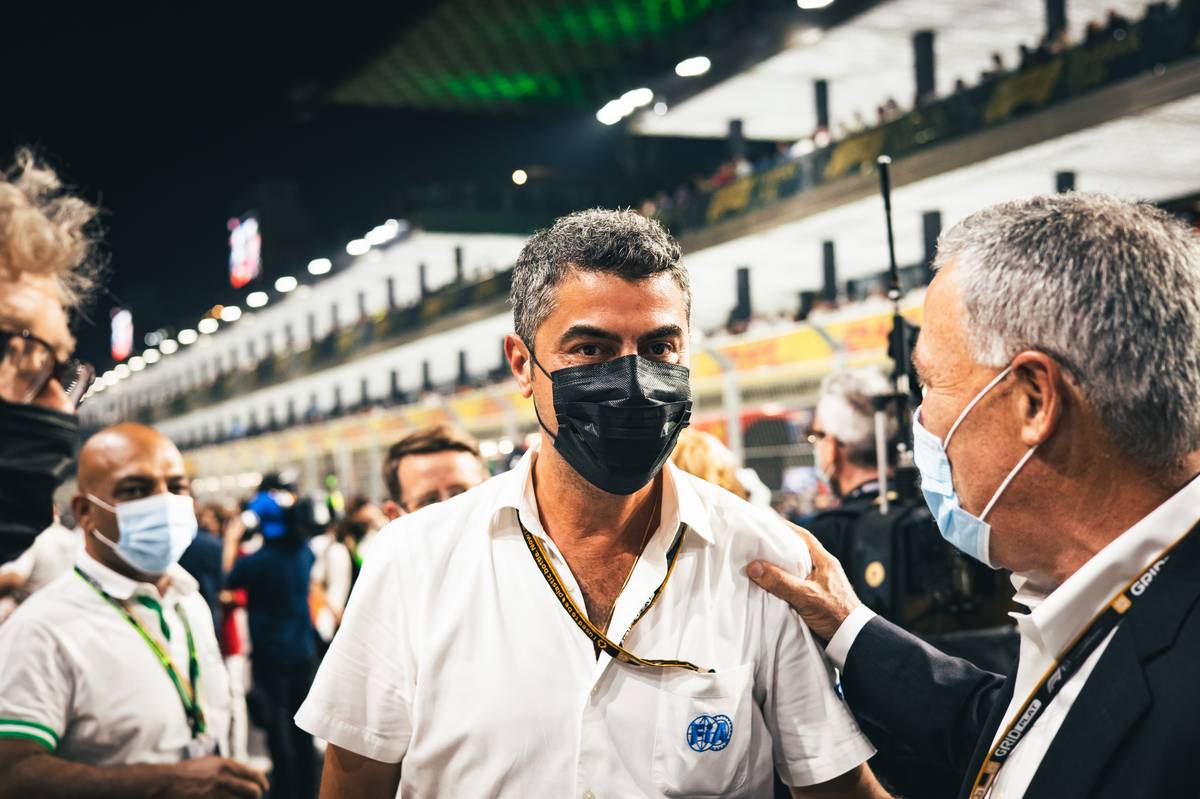 "If you want to think about it carefully, on the first lap of that race he went off the circuit and came back on again," Ecclestone said. "Verstappen stayed on the circuit and did absolutely nothing wrong.
"Lewis wasn't punished at all for that, so he shouldn't be complaining too much."
Earlier in the season, Red Bull had been furious when a ten-second penalty for colliding with Verstappen on the first lap of the British GP didn't stop Hamilton from going on to win while Verstappen was still being checked over in hospital.
And another clash in Brazil saw Verstappen go unpenalised for sweeping wide and running Hamilton off track as he attempted to defend his lead at Sao Paulo.
Masi took over as Formula 1 racing director in March 2019 after his long-serving predecessor Charlie Whiting abruptly died in Melbourne from an undiagnosed pulmonary embolism on the eve of the Australian Grand Prix.
Masi previously held the position of deputy race director for the Australian V8 Supercars and the Hong Kong ePrix. He had been due to take charge of the FIA Formula 2 and Formula 3 support series before Whiting's sudden death meant he took full-time charge of F1 events.
Gallery: The beautiful wives and girlfriends of F1 drivers
Keep up to date with all the F1 news via Facebook and Twitter