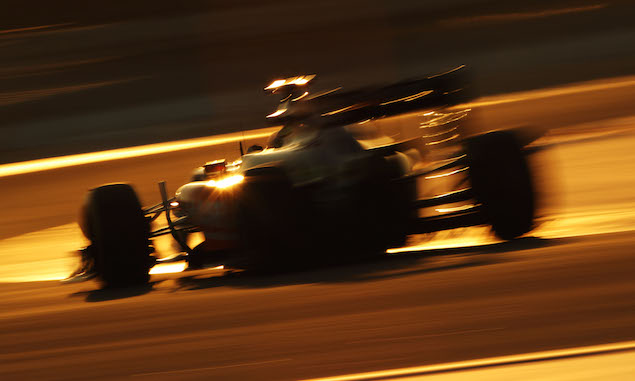 The FIA has released the newly-approved aerodynamic regulations designed to create faster F1 cars in 2017.
As confirmed on Tuesday evening, the F1 Commission voted through new aerodynamic regulations which will see lap times which could be up to five seconds per lap faster than at present. On Wednesday the FIA confirmed the changes, with wider cars and tyres to be introduced next season.
The main changes relate to the car's width, with a track of 2000mm compared to the current 1800mm. The floor dimensions will be expanded from a maximum width of 1400mm to 1600mm, while the minimum width is also up from 1300mm to 1400mm. A higher diffuser will also be allowed, increasing from 125mm high and 1000mm wide to 175mm high and 1050mm wide.
The maximum width of the bodywork will increase from 1400mm in 2016 to 1600mm next year, while there is a reduced exclusion zone which will allow for larger bargeboards.
The rear wing will also be notable different, with the current high rear wing - which is 750m wide and 950mm high - being replaced by a lower, wider rear wing measuring 950mm by 800mm. The front wing span is also increased by 150mm to 1800mm.
As confirmed on Tuesday night, the tyre widths will increase to 305mm at the front and 405mm at the rear, compared to 245mm and 325mm at present.
The end result of the changes is more downforce which will lead to increased cornering speeds, with the new tyre dimensions also providing a greater contact patch in order to lower lap time.
"The FIA, teams and official tyre supplier will continue discussions on the best solution for testing of the new tyres required as part of the regulations," the FIA added.
Follow live coverage and timing from pre-season testing here
Who is driving when during the first pre-season test
GALLERY: Pre-season testing day three
Keep up to date with all the F1 news via Facebook and Twitter