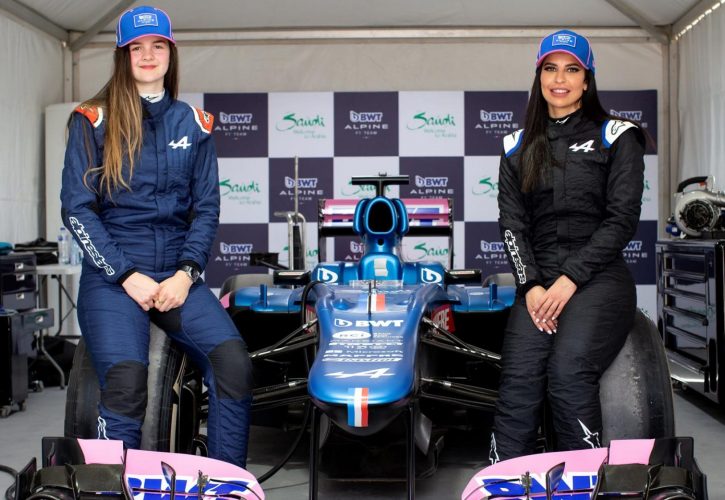 W Series charger Abbi Pulling and Saudi racer Aseer Al Hamad have made history with Alpine by becoming the first women to drive an F1 in Saudi Arabia.
As part of Alpine's commitment to diversity and inclusion in motorsport, the two racers took the Enstone squad's V8-powered E20 for a demonstration run through the streets of Riyadh, Saudi Arabia's capital, and past some of the Kingdom's most significant destinations.
Aseel Al Hamad, who represents Saudi Arabia on the FIA Women in Motorsport Commission and is a Board Member of the Saudi Automobile & Motorcycle Federation, is leading the development of strategies and policies to promote the education and training of women in motorsport in Saudi Arabia.
The interior designer engineer is well acquainted with Alpine's 2012-spec E20, having previously enjoyed an outing with the car at Paul Ricard Circuit.
Nineteen-year-old Abbi Pulling, who is set to compete in this season's W Series and who is affiliated with Alpine's driver academy, got her first taste of F1 machinery in the demo run just one day before her birthday.
"It was beautiful to drive with BWT Alpine F1 Team once again, and even more special to do this in my country of Saudi Arabia and my home city of Riyadh," commented Aseel.
"I hope this inspires more generations to fall in love with Formula 1 and for more women to consider motorsport as a future career.
"I was super happy to meet Abbi, a lovely girl with lots of ambition, and an amazing passion for racing.
"She shows that with enough drive, girls can become professional racing drivers."
"I got my first experience of an F1 car last weekend and it was everything I was expecting, and more," added Pulling.
"I started racing when I was just eight years old, always with the goal of reaching Formula 1, and I am so pleased to have got that little bit closer.
"It is very important for the industry to encourage and support young, female talents to achieve their ambitions.
"Programmes like the Alpine Academy coupled with demonstration runs with female racers show you have the opportunity and structure to do this."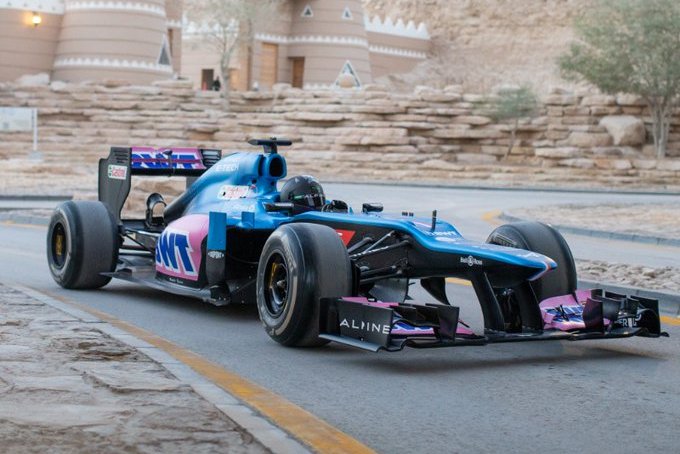 Alpine boss Laurent Rossi commended both Aseel and Abbi for their achievement.
"The statement of having two women driving an F1 car through the capital of Saudi Arabia, past treasured historic monuments and into the heart of the city, shows that anyone with enough drive can follow their dreams in motorsport," said Rossi.
"Aseel shows that women of all backgrounds are welcome, while Abbi demonstrates motorsport is a genuine career path for women.
"We hope that this action will inspire girls from the younger generation that anything is possible."
Keep up to date with all the F1 news via Facebook and Twitter