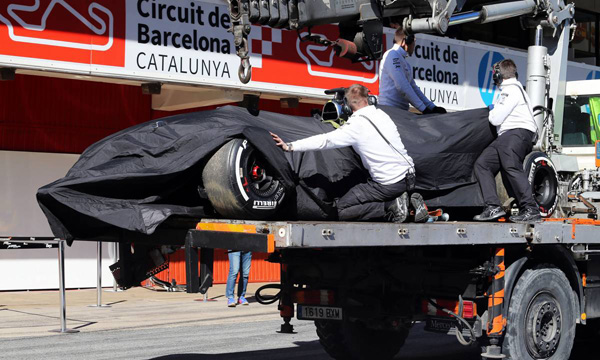 McLaren says the results of a CT scan show Fernando Alonso is "uninjured" following a crash during pre-season testing.
Alonso hit the wall on the inside of the circuit between turns 3 and 4, with the car sliding along the wall before coming to a stop. Having been transferred to the circuit medical centre, Alonso was airlifted to hospital where McLaren said he was "undergoing precautionary checks" following the accident.
McLaren then announced the result of a CT scan had shown that Alonso is "fine" and "uninjured", but could not confirm whether the Spaniard would stay in hospital overnight. The cause of the incident remains unknown.
The team's running was brought to an early end as a result of the incident, with Jenson Button having been scheduled to drive the MP4-30 in the afternoon session.
Click here for live coverage of testing from Barcelona