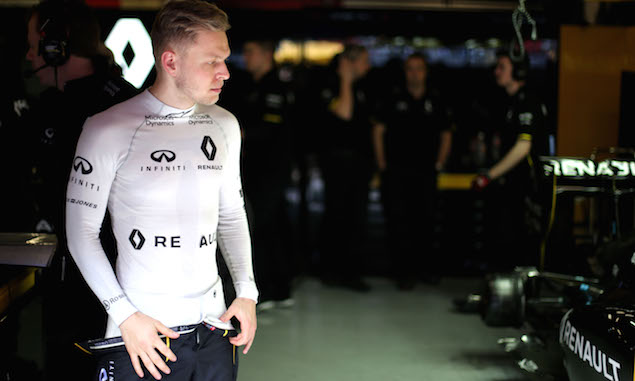 Kevin Magnussen has revealed he had almost signed a contract to race in DTM before securing a race seat at Renault.
The Danish driver had been dropped by McLaren at the end of 2015 and tested both a World Endurance Championship and DTM car as the remaining available seats in F1 required significant backing. However, problems with Pastor Maldonado's sponsorship at Renault saw a new opportunity open up and Magnussen was confirmed as the Venezuelan's replacement in early February.
Magnussen admits he had come close to turning his attentions away from F1 for this season but is pleased he held out for the opportunity with Renault.
"Of course Formula One was top of my list and of course you knock on every door," Magnussen told the official Formula 1 website. "I always saw possibilities, but a possibility is not really what would make my day - just being there.
"So I also risked a look at DTM - and IndyCar! In fact I was very close to DTM. As an alternative I found it pretty tempting. I always had sort of a crush on DTM. And believe me: I am just glad that none of this happened - that I didn't panic and sign a contract that was not my absolute choice, that I had the guts to sit quiet and wait for something better. And I can say that now I am exactly where I wanted to be."
And Magnussen believes Renault will allow himself and team-mate Jolyon Palmer to develop with the team rather than looking for short-term driving options.
"I don't know if the driver pairing that they've chosen is a risk. What I understood is that they will follow a long-term plan - and their choice of drivers shows that as well. If they had chosen a world champion driver this entire plan wouldn't make sense.
"I think if you plan long-term you need to invest in the right places and to go with two young upcoming drivers and grow together - that sounds to me like a good plan."
The first pre-season test in numbers
Keep up to date with all the F1 news via Facebook and Twitter