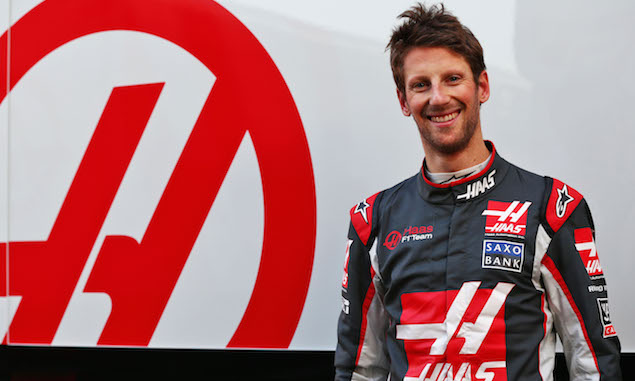 Romain Grosjean says the way Haas was able to work as a team throughout the first test exceeded his expectations.
Haas was taking part in its first ever F1 test session ahead of its debut this year, with its new car being launched online on Sunday following a filming event over the weekend. While the test did not pass without incident - including a front wing failure on the opening day - Grosjean was left impressed with how well the team performed.
Asked how he felt the team had come together from an organisational point of view, Grosjean replied: "Better than expected.
"I guess from the outside it looks the same but it's a brand new team, brand new people working together, but you've got the feeling that they have already been working together for a long time which is quite impressive.
"Everyone's got a lot of experience, everyone knows what he's doing, we've got people from different teams. When I left Lotus I knew what a good group of people it was, it felt like family so I didn't know what to expect, but very happily surprised to see."
With team-mate Esteban Gutierrez saying Haas has an old-school feel about the team, Grosjean says he likes the mix of youth and experience it has.
"Well they're all young people, but with a lot of experience. For a brand new team there's a lot of knowledge in the background."
REPORT: Raikkonen fastest as McLaren completes just three laps
Keep up to date with all the F1 news via Facebook and Twitter