Nico Rosberg says his tug-of-war with teammate Lewis Hamilton during his final years with Mercedes was "too extreme" but insists the team has learned from it.
From being close friends who had battled their way through the junior ranks of motorsport, the relationship between Rosberg and Hamilton progressively descended into acrimony when the pair were brought together at Mercedes in 2013.
As the Brackley squad ramped up its dominance in F1 at the start of the hybrid era, the intensity of the rivalry between its drivers also grew, to the point where Mercedes team boss Toto Wolff was forced to lay down the law inside the team between the two opposing camps to rein in the flashpoints and friction.
"We made it extremely difficult," Rosberg told Sky F1.
"It went to the point that we had a code of conduct, a paper, what we were allowed to do in a wheel-to-wheel battle, even penalties with a lot of zeros on them attached to that because there was no other way.
"It just got too heated and too extreme."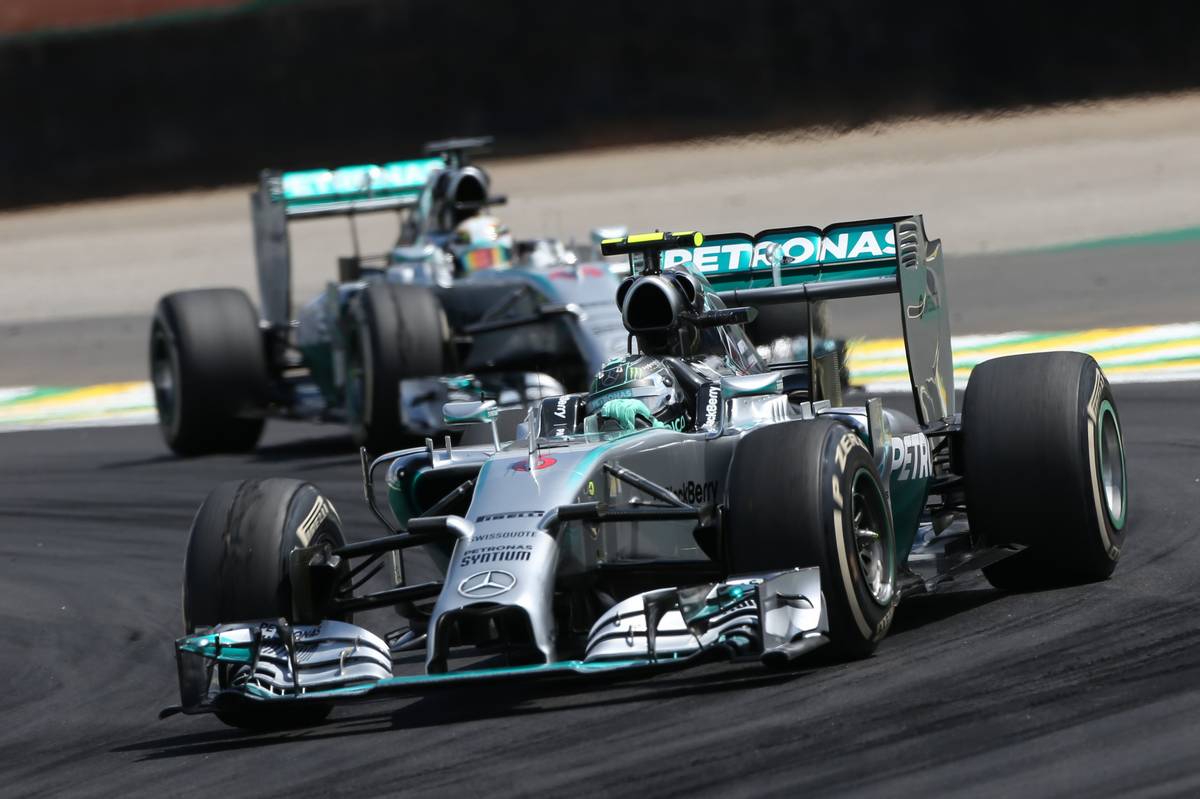 For Hamilton, life alongside Valtteri Bottas - Rosberg's successor at Mercedes - equated to a calm and peaceful environment, an atmosphere which continues to prevail today between the seven-time world champion and George Russell.
Rosberg believes Wolff has learned from the past, and will use those lessons to subtly manage any surge in tension that may arise from his drivers' on-track encounters.
Read also:
"I think Toto has learned so much from the fight Lewis and I had and managing us," said the German.
"That's helping him a lot now in managing George coming into the team because it's very difficult – you don't want to cut his wings completely but you want to tell him 'don't crash into Lewis', so it's a very fine line.
"But I think Toto is getting that right brilliantly at the moment."
Rosberg noted however that Wolff's task is currently made easier by Mercedes relative underperformance.
"Obviously there's less heat when you are racing for 11th and 13th places rather than first and second all the time and you're fighting for a championship," he added.
"So that will definitely make the team situation internally - in terms of the battle between the drivers - easier at the moment to manage."
Keep up to date with all the F1 news via Facebook and Twitter