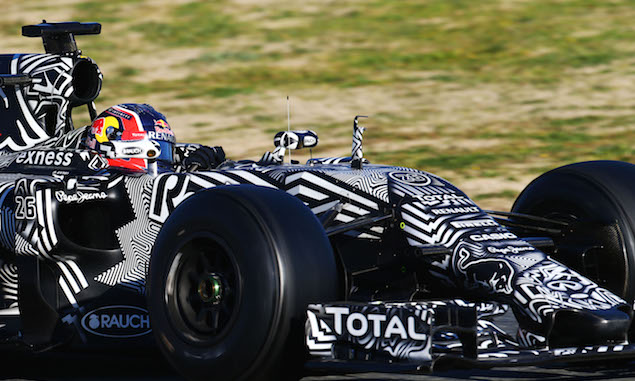 Daniil Kvyat says he can feel "big, big potential" in the Red Bull RB11 following an encouraging second test for the team.
Following reliability issues throughout the first test at Jerez, Red Bull bounced back at Barcelona to complete over 100 laps on each of the final three days of the second test. Kvyat was in the car on both Saturday and Sunday and says he wants to see further progress to make sure Red Bull capitalises on the recent improvements.
"In every area it's always ongoing," Kvyat said. "We are always trying to improve our car so this is our job and this is what we'll try and do.
"I'm obviously learning a few things myself and getting used to the team and the car, we are getting used to each other. I think the steps which we are making are good, encouraging, and I think there is big, big potential but how big time will show."
And Kvyat says the final day allowed Red Bull to gather a lot of information to work on ahead of the start of the third test on Thursday.
"I think it was a positive day for us. We went through our program quite nicely and achieved the desired amount of laps. We learned a few good things today for us which hopefully will benefit us in the future and I think that's what testing is about."
Full times and the final day as it happened