Charles Leclerc says he'll "think twice" in the future before putting himself behind the wheel of a classic F1 car after suffering a crash onboard a 1974 Ferrari 312 B3 in Monaco last week.
The current leader of the F1 world championship delighted his many home fans last Sunday in Monte- Carlo when he ran a few demo laps onboard the former Niki Lauda machine.
Unfortunately, the Monegasque's exciting run ended in the crash barriers at the Rascasse hairpin when a brake disc failed on the car.
There was only slight material damage to the Ferrari, but the outcome could have been much worse for its driver had the incident occurred on a faster section of the track. And that was fruit for thought for Leclerc.
"To be honest, before that I think all the checks that had to be done were done," said Leclerc, commenting in Barcelona on the crash.
"Obviously there was a shakedown of this car the Thursday before and yeah, the failure that happened was on a screw of the brake pads and it's impossible to know.
"So fighting for a championship like this, I will think twice about doing it again in the future, but yeah, it's also part of our job and sometimes we need to go into those cars.
"It's always also an honour for me and I'm always very happy and very glad to be driving those cars and always a pleasure too.
"But yeah, it's always a balance you need to find and of course when you are fighting for the championship, or just overall, because it's for safety in general.
"I had a lot of fun and this was unfortunate but again, it was just unlucky."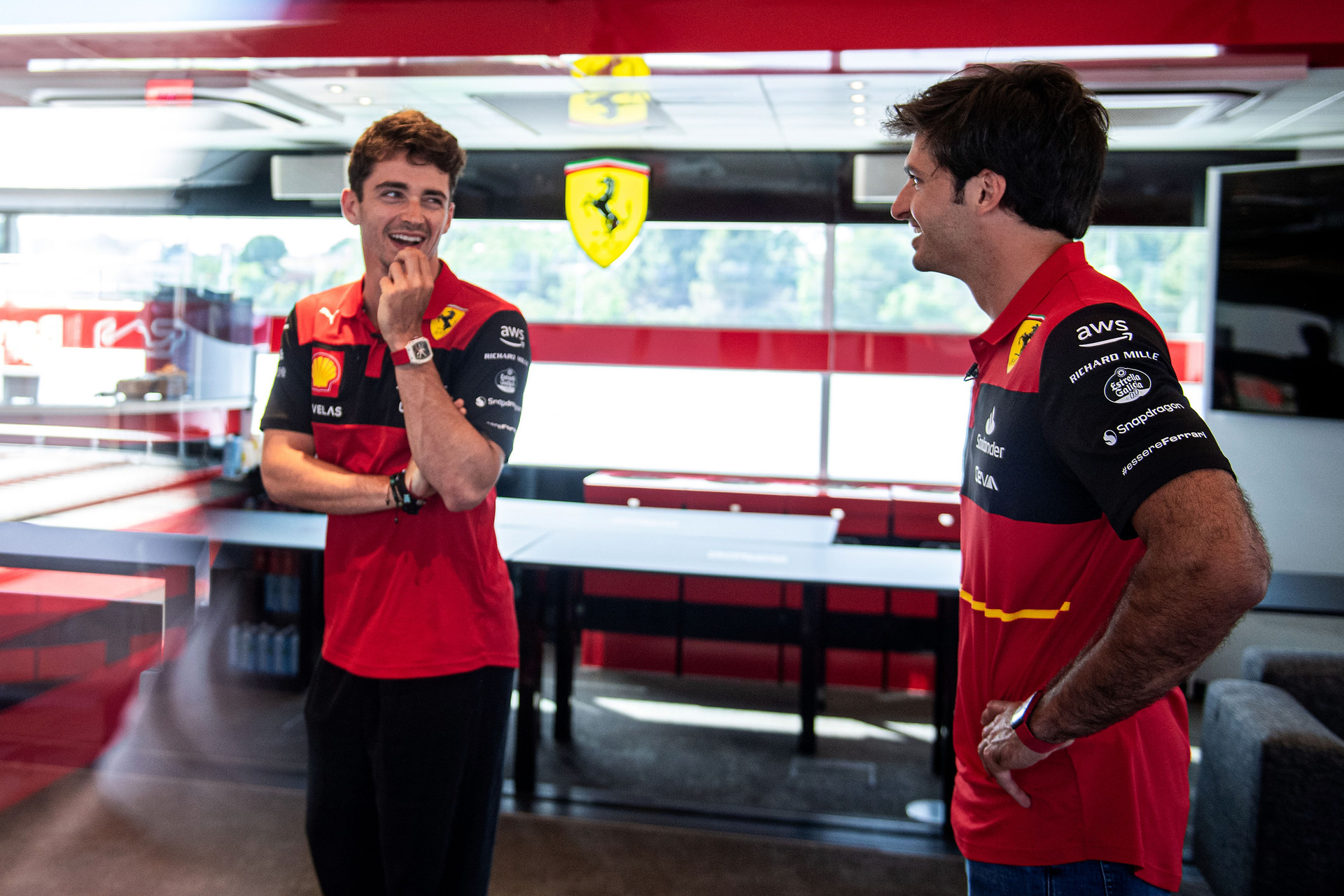 While Leclerc will think twice before indulging in a classic run, his Ferrari teammate Carlos Sainz would rather not think at all about driving a machine of the past, at least while he's active in F1.
"I had the opportunity to [drive historic cars] in the past," Sainz said. "It always gives you a vision of what the sport [was like] a few years ago, a long time ago.
"But I'm in two minds with it, because why would you risk it?
"You're in the middle of a championship-winning chance. Why would you risk having this situation like [what] happened to [Leclerc]?
"Every time I jump in a classic F1 car, I have these things in my head. And if I'm jumping in a car, I'm going to push it, but then [a crash] can happen and leave you with other questions, so I don't know what to answer. It depends on feeling."
Keep up to date with all the F1 news via Facebook and Twitter