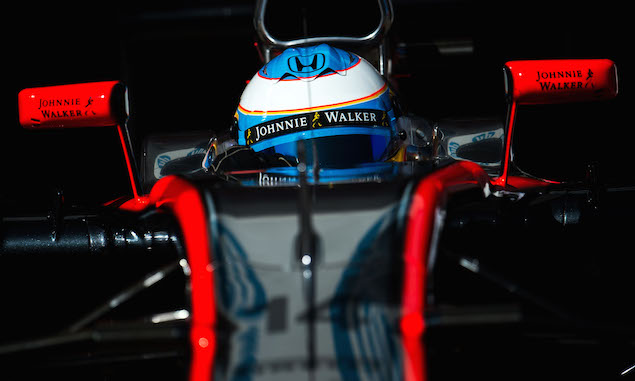 Fernando Alonso will stay in hospital overnight having been concussed in a testing accident at the Circuit de Catalunya.
Having hit the wall on the inside of the circuit between turns 3 and 4, Alonso was taken to the circuit's medical centre before being airlifted to hospital for a CT scan which showed he was "uninjured". However, racing director Eric Boullier says Alonso did suffer a concussion in the impact  and will be kept in hospital overnight asa result.
"Fernando's accident was just one of those things that happens in testing," Boullier said. "Fortunately, he's fine, but was concussed during the accident, which therefore required an overnight stay in hospital as a precaution. That's normal practice after a concussion. Inevitably, some media reports have sought to exaggerate the severity of the incident – it was just a normal testing accident.
"While the car wasn't particularly badly damaged, it was enough of an impact to warrant quite a lengthy check of the gearbox and power unit systems. Given the time needed to carry out such an analysis, we decided to bring the curtain down on our test a few hours earlier than anticipated.
"It's been a tough week for the whole team, but we'll be back, and pushing harder than ever, in Barcelona next week."